An Interview With Tiffany Piotrowski of Tiffany Leigh Design
Posted on April 08 2019
Today is a very exciting day here at Rainsford Company as we got to chat with Tiffany Piotrowski, the founder and principal designer at Tiffany Leigh Design. If you're a loyal follower of interior design in Canada, you've probably heard of Tiffany, and for good reason! With her coastal aesthetic, down to earth attitude and experience working with Sarah Richardson Design before launching her own firm, Tiffany is the perfect guest to enlighten us all! We reached out to Tiffany to be on the blog earlier this year and not surprisingly, she proved the epitome of grace and kindly agreed.
Read on for the full chat about her signature style, design pet peeves and what every room needs to feel complete!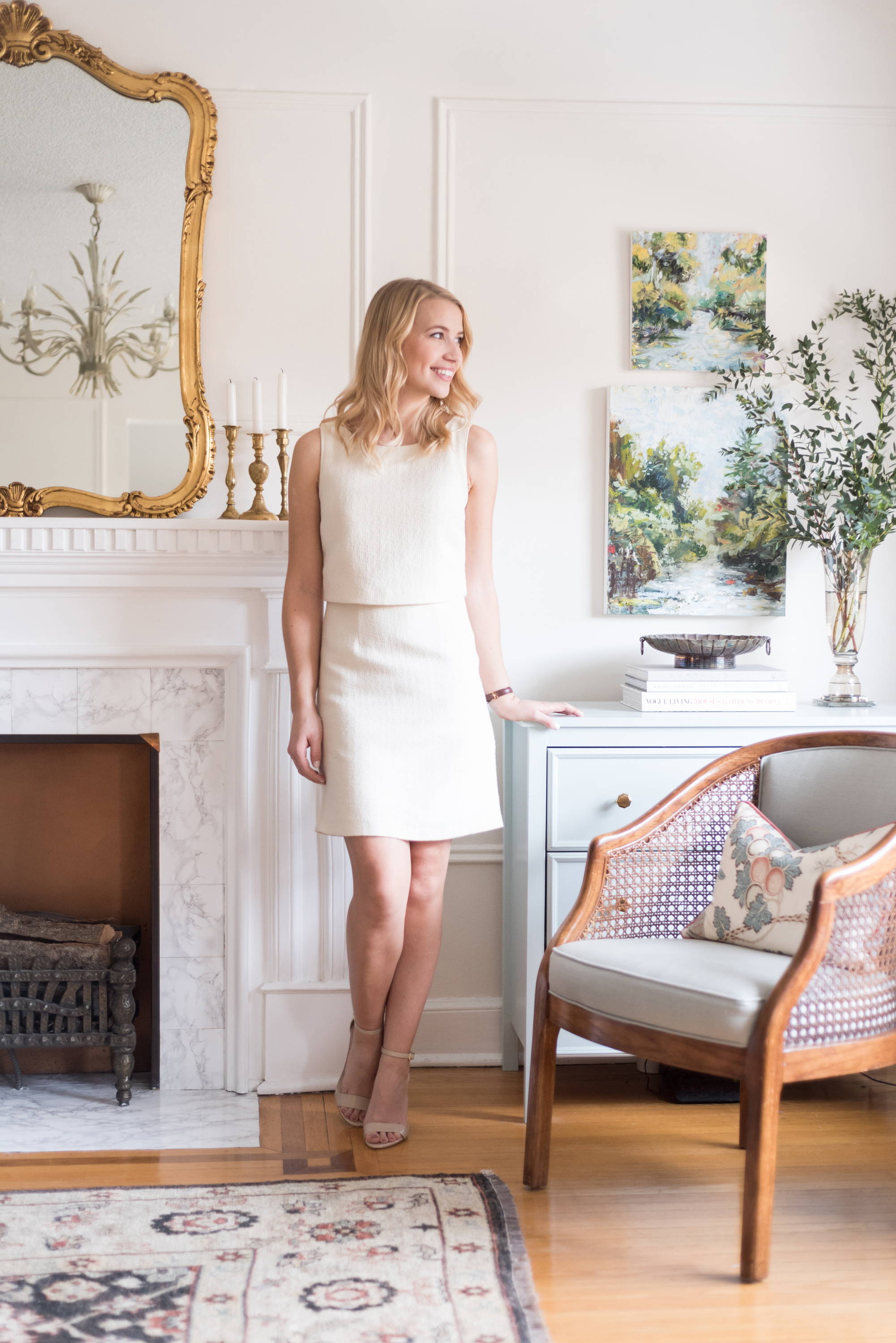 ---
1.   Describe your design philosophy and style
My philosophy really boils down to this: Design is what turns a house into a home. The design of one's space should reflect who they are and feel almost like another layer of one's self. Our homes are the backdrop to many of our most important memories, so I believe in creating a setting that supports those moments in a really beautiful way.

My style is fresh and coastal, although maybe I'm just leaning that way after reno'ing my own beach house. I love whites, bleached woods, textural elements (like boucle fabrics, jute and rattan), blues and natural materials. My heart is really most at peace by the water – so I like my spaces to feel like the lake is never too far away.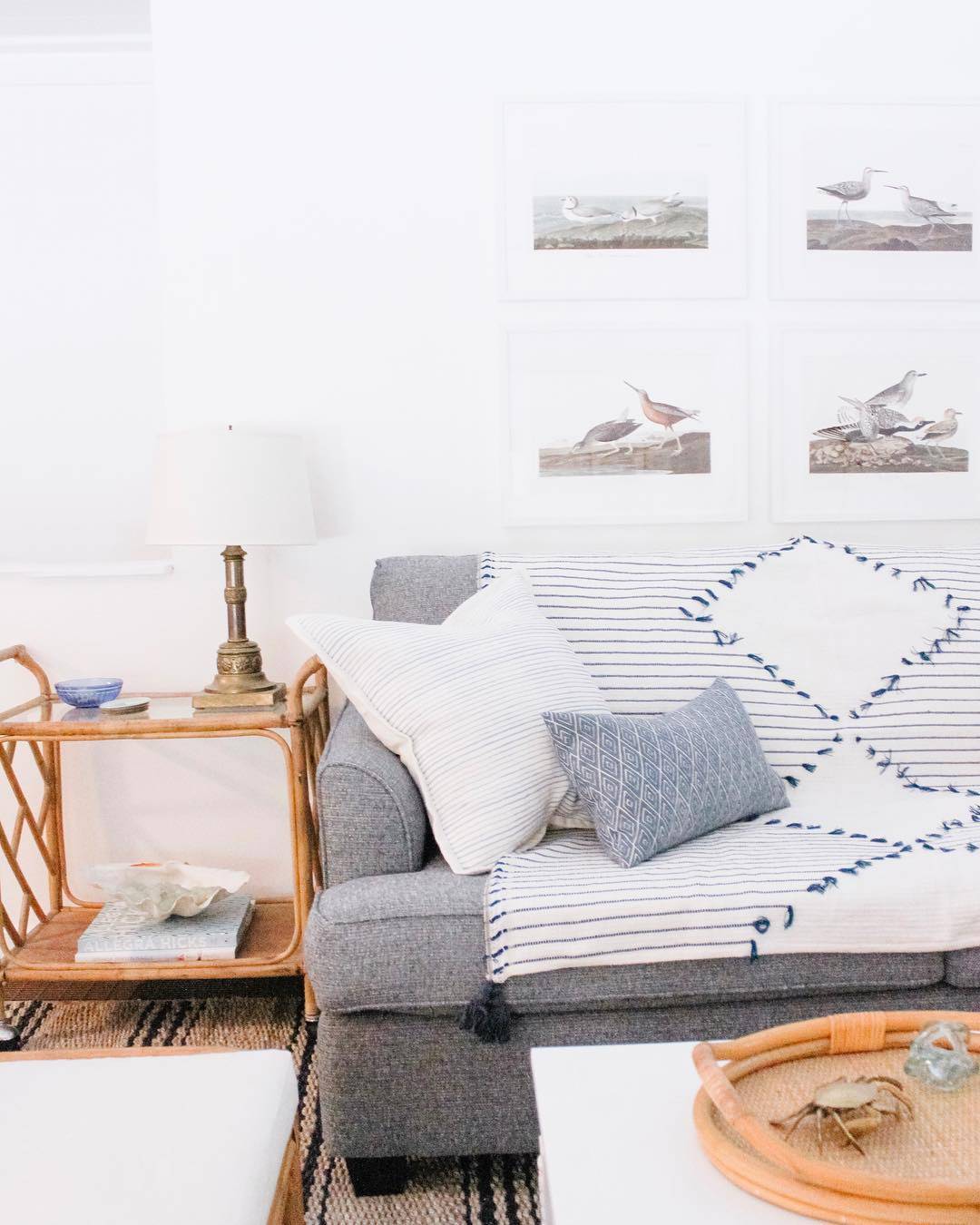 2. How did you get started in interior design / Who are your influences?
Gosh it seems like I've always been in Interior Design. I remember playing interior designer as a child and getting so excited when a new IKEA catalogue would show up at the door, spending the next few weeks clipping out my favourite things and making collage mood boards.
I decided to really begin pursuing design seriously when I was in my third year of University. I attended the University of Guelph for English Literature, and although I loved it, I knew my heart was somewhere else. I applied for design school, finished my degree, and then went on to earn my Bachelor of Interior Design degree at the Academy of Design Toronto.
My influences include Sarah Richardson, who I grew up watching on TV and who inspired me to become a designer (and who I was lucky enough to work with for 4.5 years!), Frank Gehry, whose architecturally fluid buildings really fill me with a sense of awe and calm, and Nancy Meyers, who creates sets for movies that make me want to climb into the television and live there forever.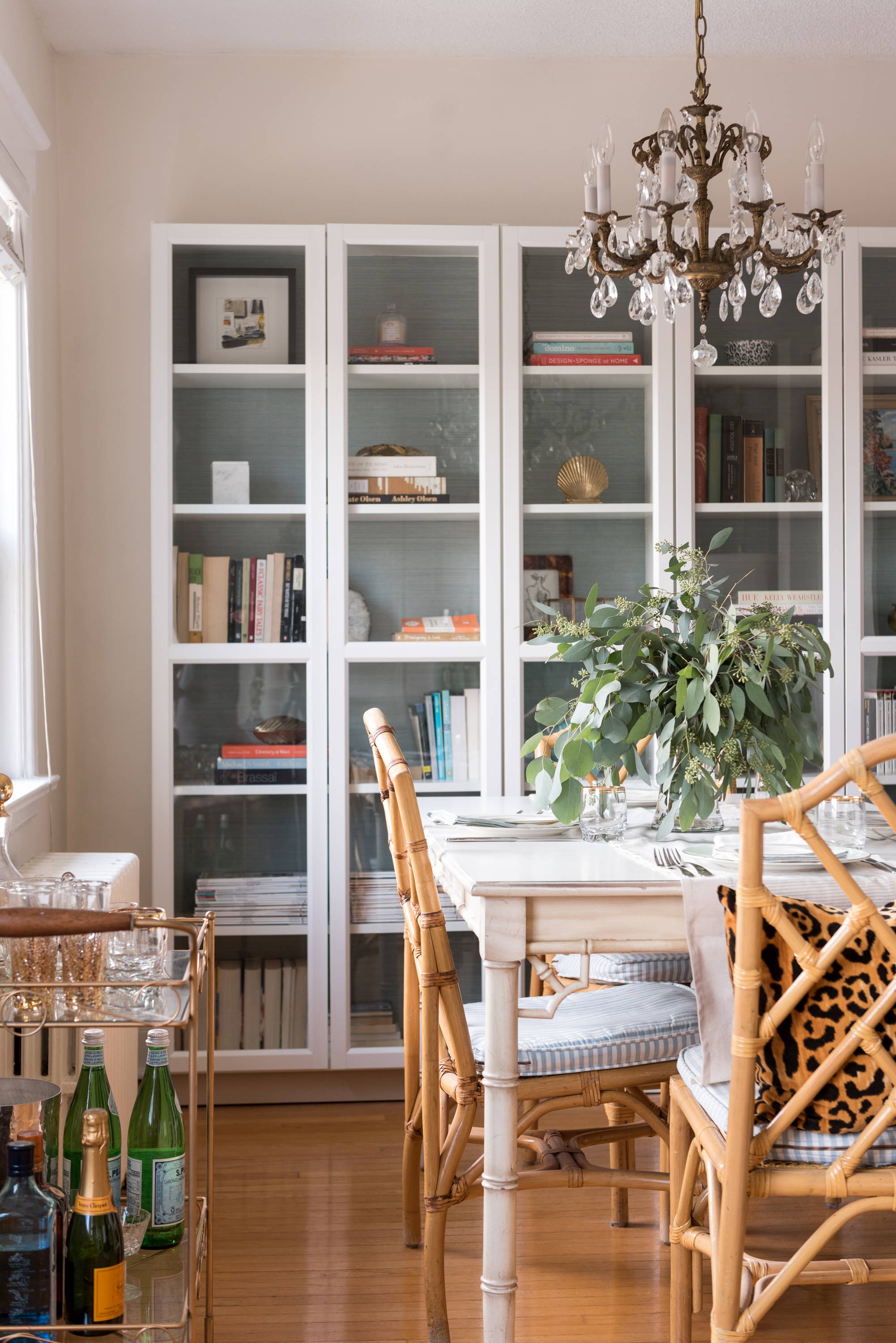 3. How did working for Sarah Richardson Design
impact your overall approach?
One of the biggest things that working for Sarah Richardson Design taught me was extreme attention to detail and really delivering that 'turn key' approach. We saw every job all the way through, and really did make sure every detail was thought of, right down to stocking the toilet paper in the washrooms. It's these details that allow you to stay passionate about a project (rather than letting it linger for months), and allow clients to come into a home they can instantly begin living in and appreciating.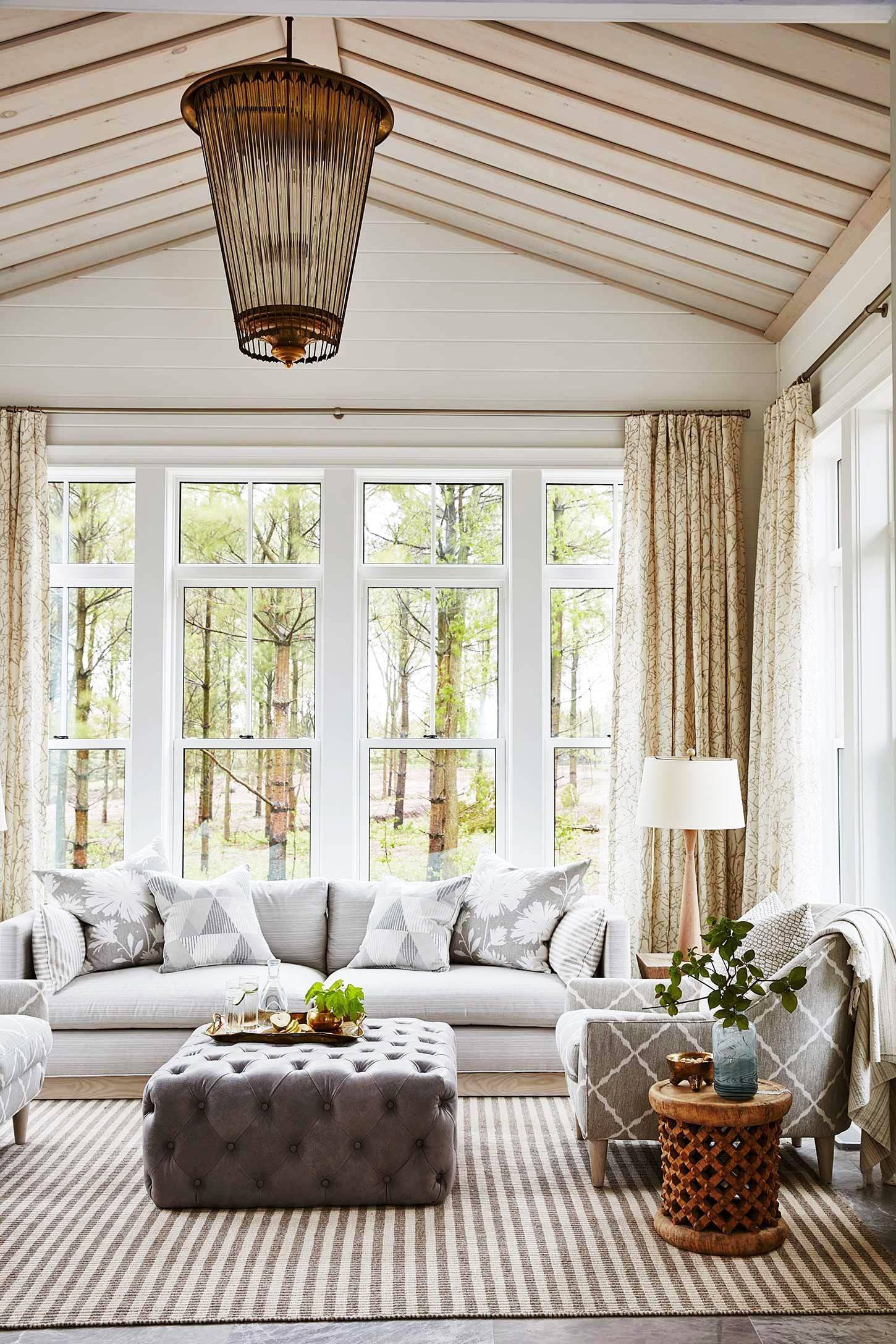 4.   What made you decide to take the plunge to start your own design firm?
I've always had a creative entrepreneurial spirit. At five years old, I sat at the end of the driveway in my hometown of Waterloo and sold my drawings to passers-by for 25 cents. Who needs lemonade when you can have art, am I right? I knew I would one day start my own firm, and the timing just felt right. My landlord sold my apartment so I moved away from the office to Hamilton. Although the commute was temporary, I started thinking about what I could be accomplishing with the 5 hours I was spending in traffic every day. My living costs were the lowest they had ever been as I was now living with my awesome partner Luke, and my AirBnb investment was fully rented for the summer. Something just kept whispering to me that now was my chance, so I took it! The reality is that there is never going to be a perfect time to make a huge life change, but you just need to trust in your capacity to succeed.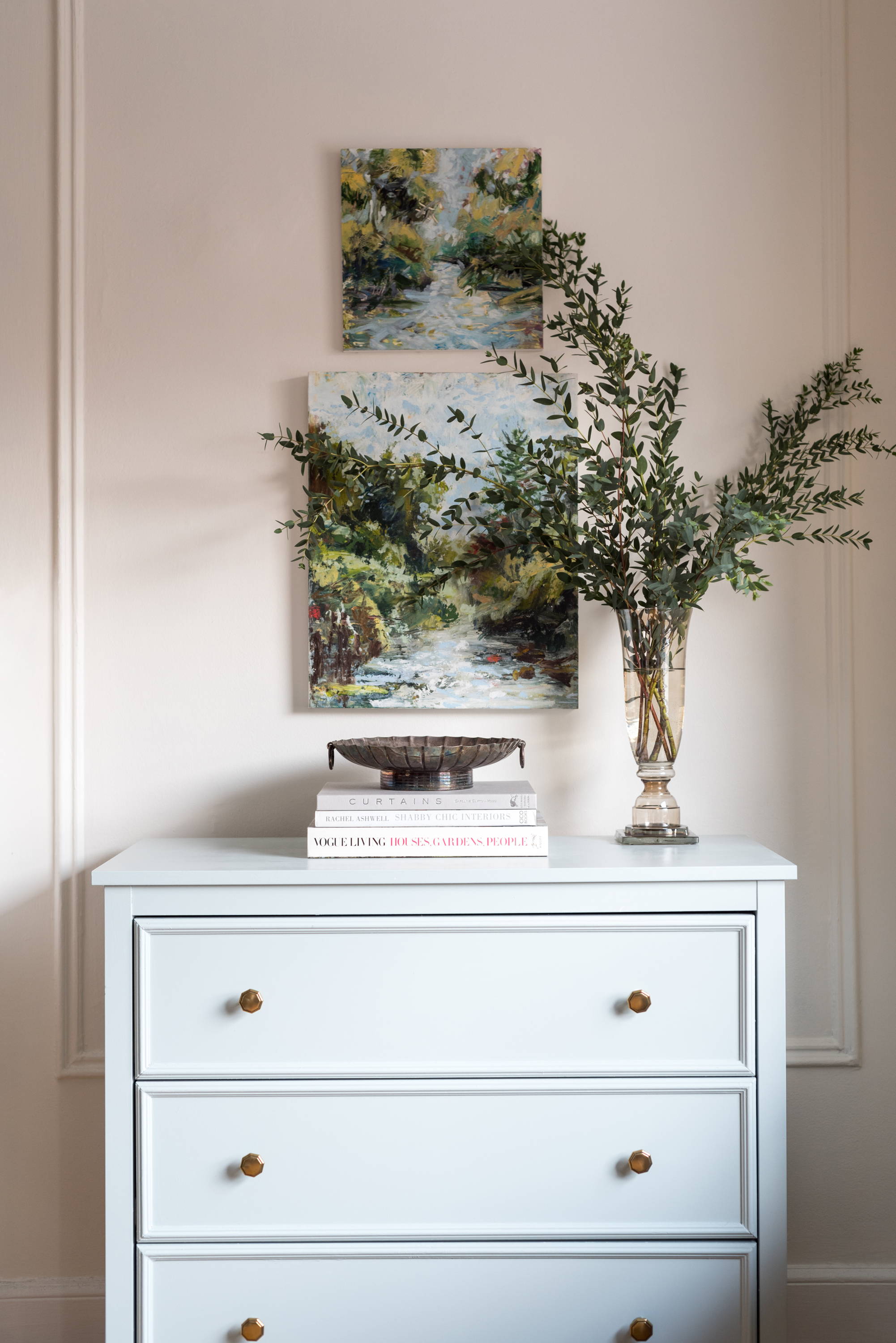 5.   What are your top 3 design pet peeves and how can they be avoided?
1. Rugs that are too small for a space (for further info - read our blog about selecting the right rug) – this is a mistake I see far too often. I completely understand that big rugs cost significantly more, but they will make your room feel larger, comfier, and properly proportioned. Simply make sure that the rug you choose is large enough for the front feet of all of your furniture to sit on it.
2. Matching bedroom sets – so boring! Even on a budget, you can afford to mix it up. Head to flea markets, IKEA, garage sales. A room is so much more interesting when it is hitting more than one note stylistically, materially, etc.
3. Forgetting your own sense of style – I see this more and more with social media. Everyone's style starts looking the same. I too, am guilty of this. The biggest way to avoid this is to get inspired offline – travel, go to a fashion show, go for a hike, etc. Reset your brain and be inspired by culture and nature, rather than what everyone else is doing.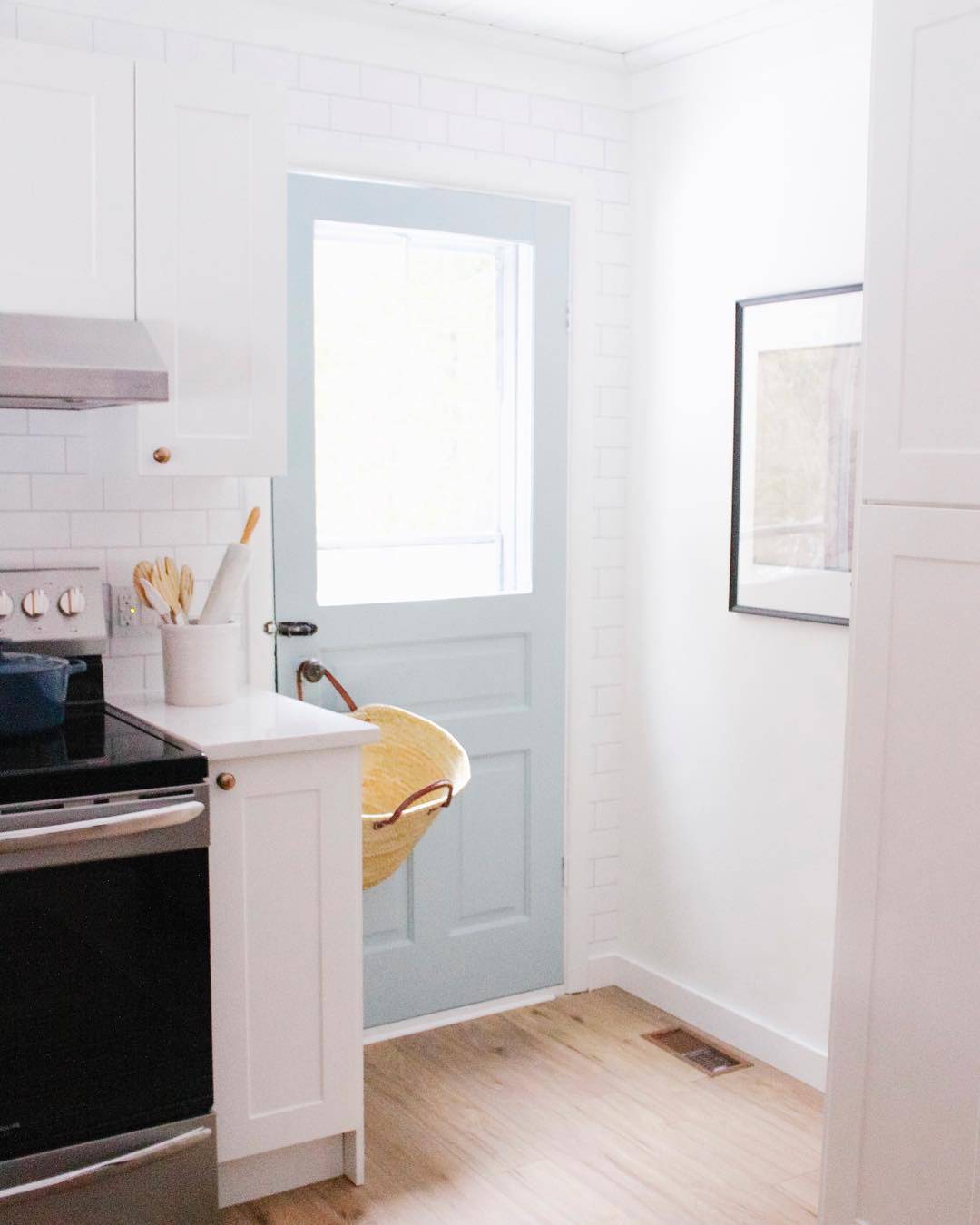 6.   What's one design trend that you'd like to see fall by the way-side?
I have to admit there are a lot of trends right now that I really love – mixing metals, terrazzo, blush pink, white appliances, etc. I think that my advice would be to avoid using too many trends in a single space. A couple of trendy elements are great, but if the whole room is a trend, it won't stand the test of time. You should be able to switch out a few trendy pieces without having to makeover the whole room.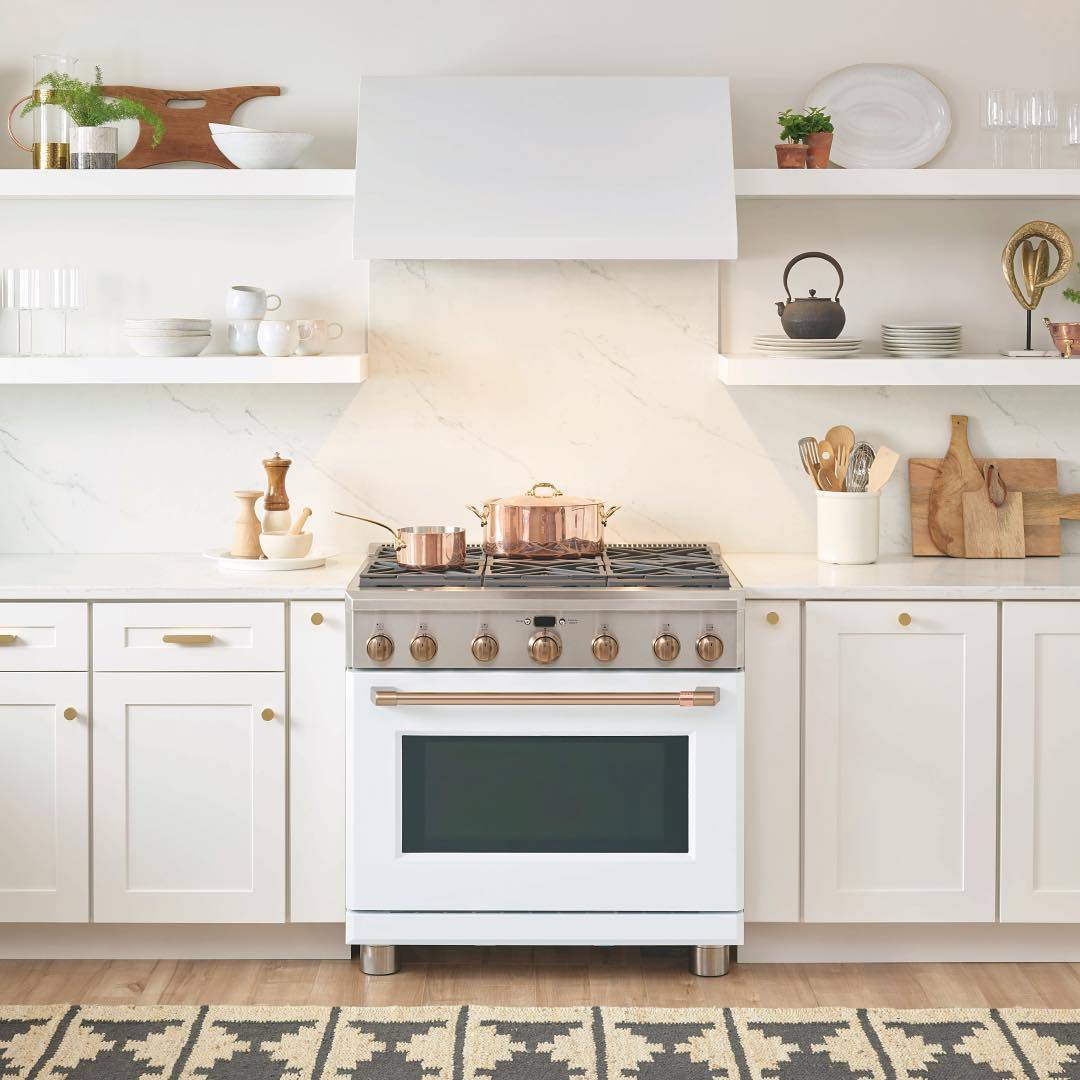 8. What has been your favourite project so far and why?
Honestly, its too hard to choose. I've been blessed to travel to different countries for client projects, go to different areas of Ontario, and tackle some really amazing local projects as well. Each client and project is so special and takes up such a large part of my heart and soul. I will say this though, if I had to choose, my favourite projects are cottage projects – I love being able to deliver that quintessential summer retreat for families!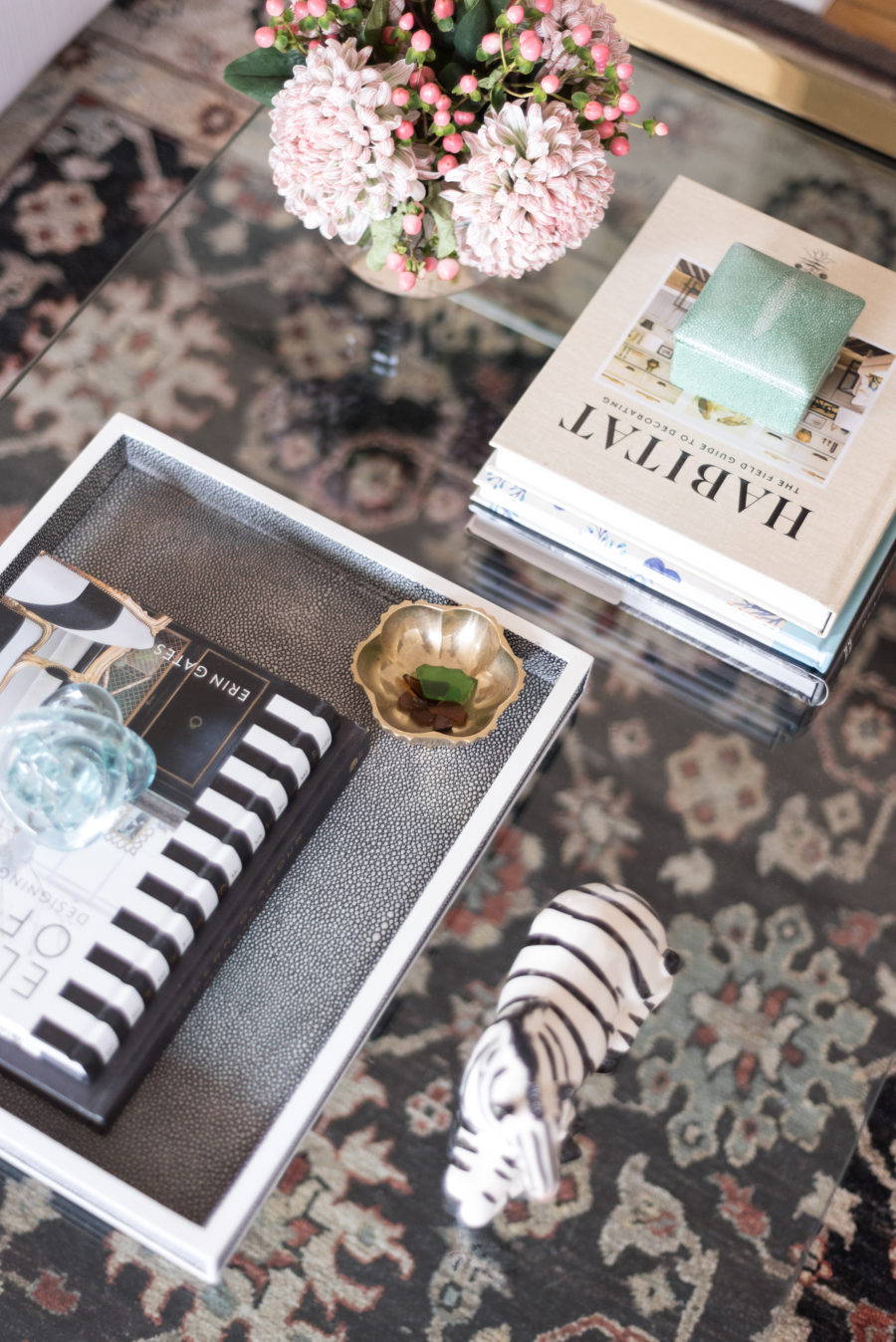 9. What can people expect when working with you?
Other than great design, people can expect a very professional process. I pride myself in following a very disciplined routine in the way I run my projects, and I won't stray from the system because I know it is what works best. I think in a creative industry like this the process can tend to get a little messy, sporadic and frankly chaotic, but I've been able to nail down a process that works and eliminates the more frantic side of things. It wasn't always this way – and I can see how much more smoothly things run when I stick to a system of satisfaction by design. I think this allows clients to feel comfortable and confident that they are being looked after by a qualified professional.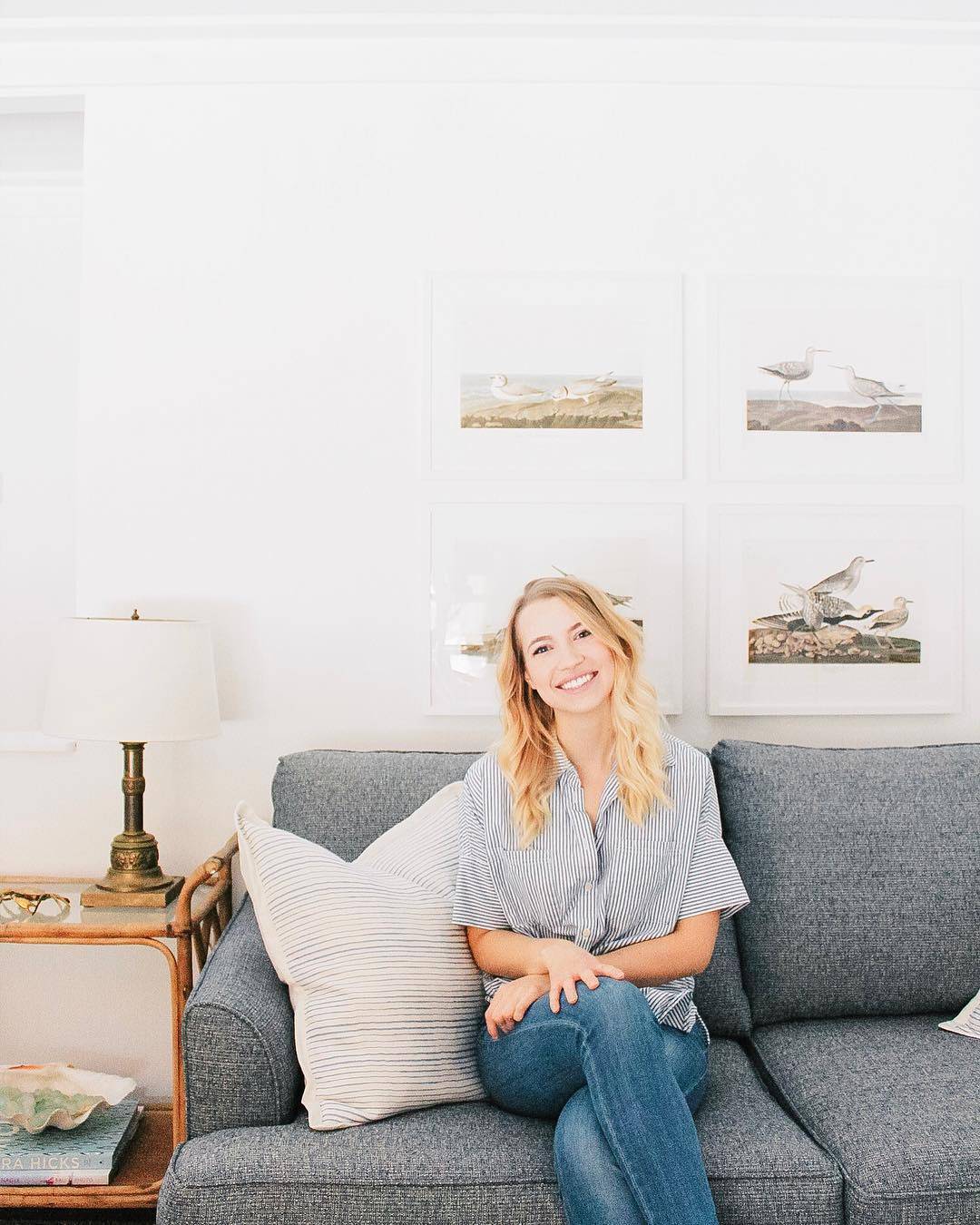 10. Who are your dream dinner party guests?
I recently watched the RBG, a documentary about Ruth Bader Ginsburg, and now I'm dying to meet her! We are definitely in the era of female empowerment and equal rights, and I'm all about that. Justice Ginsburg fought for equal rights (for both men and women, I might add) long before it was considered mainstream, or even acceptable. She's a total hero in my books.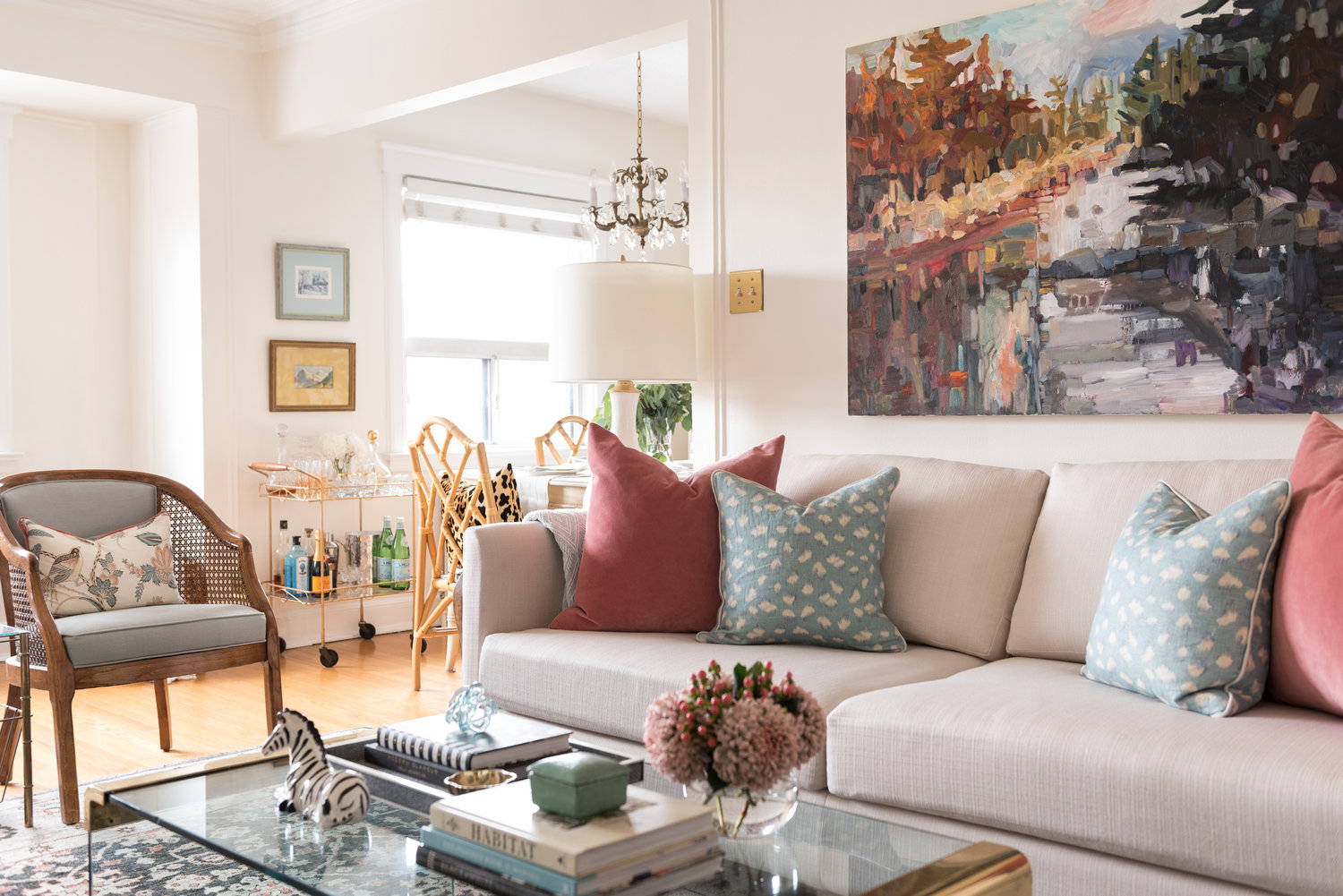 ---