Top 5 Decorating Don'ts
Posted on August 15 2018
For most of us, decorating is a process of trial and error. We often do not have professional help or a moodboard for each room (among other detailed plans) before we start to decorate. I am constantly moving things around and trying to stretch my dollars as far as possible, while also making a big impact – it's no easy feat! With all the elements that need to be balanced within a design project, it's important to bear in mind a few decorating "don'ts" that are commonly accepted. I've rounded up my top 5.
---
1. Rugs that are too small
It's very easy to end up selecting a rug that is too small for a space. When we see rugs in the store, they often look gigantic, but in fact, are not as large as they appear when laid flat on the floor. Here are some helpful guidelines for choosing the right size rug for your space:
In a living/family room – make sure that all front legs of the furniture are on the rug. Try to have at least 6" to 8" of rug on either side of the furniture.

In a dining room – make sure the rug is large enough so that you can comfortably scoot your chairs in and out from the table without getting caught on the rug – approximately 2 feet from the table all the way around.

In a bedroom – make sure the rug is large enough so that when getting out of bed, you place your feet on the rug and not on the cold floor. If needed, you can always place the rug horizontally to achieve this.
If you want more tips on choosing the right rug, check out our whole blog post on the topic: Helpful Hacks for Choosing the Right Rug.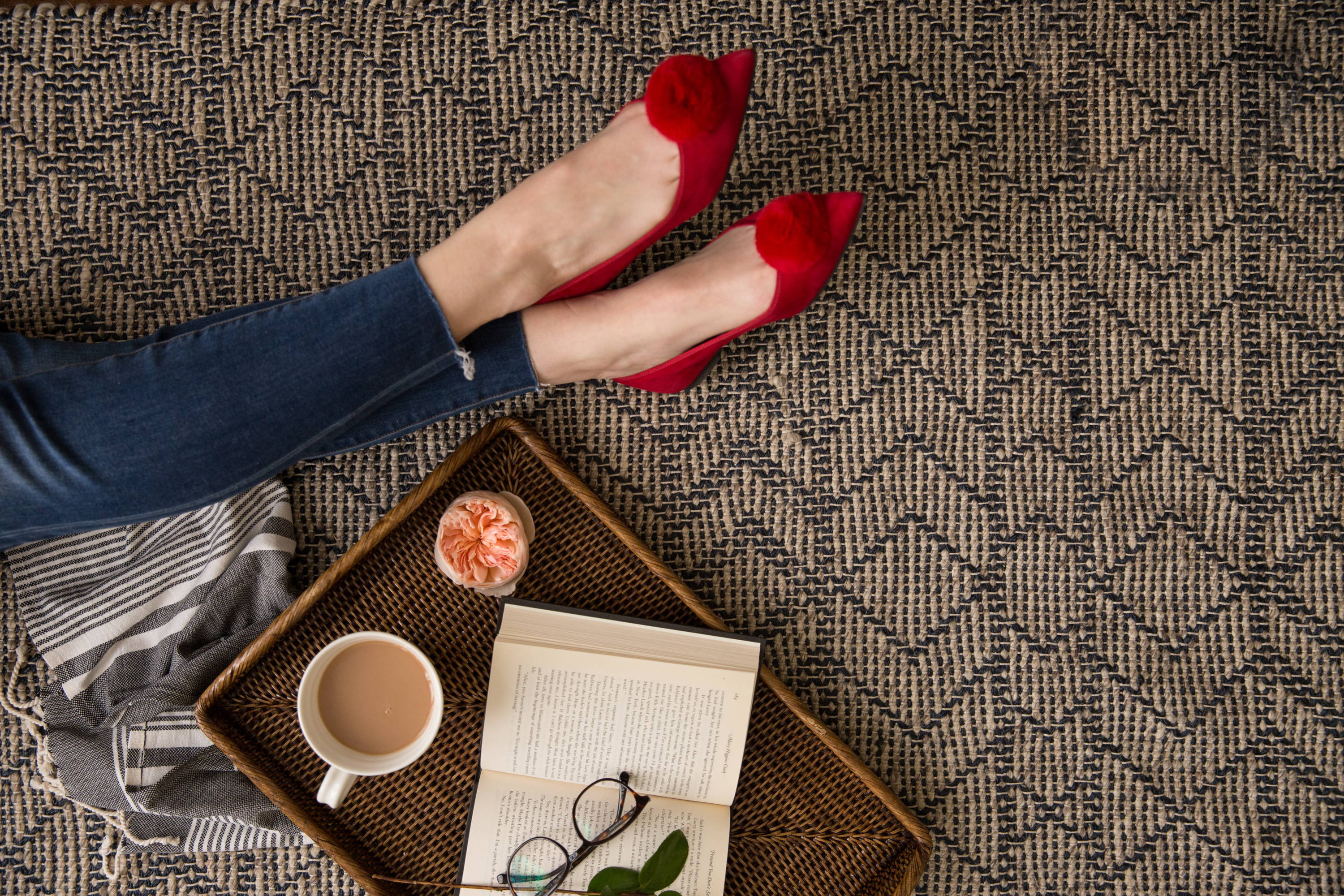 ---
2. Hanging curtain rods incorrectly
Many times, curtain rods are hung incorrectly. Now it might seem intuitive to mount your curtain rod directly above the frame, but this is a missed design opportunity to create the illusion of a larger window and higher ceilings.  
A few general principles to consider:
Mount your rod 4-6" higher than the frame

Have your rod extend 8-12" wider than the frame

Make sure curtains are long enough to graze the floor (you don't want your curtains looking like capris!)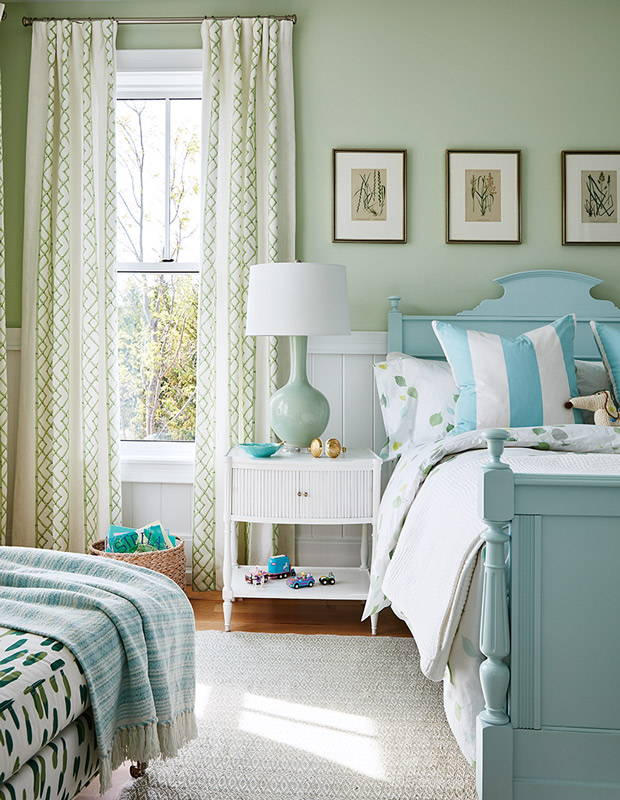 ---
---
4. Matching furniture sets
Never ever buy matching furniture sets. Period. A matching set of furniture will often date and is a missed opportunity to create a more collected look. If you by chance already own a matching set (we will not send the decorating police, promise), consider moving a couple of pieces to another room to break it up, or apply a coat of paint to freshen up the look.
---
5. Lining the walls with furniture
Furniture placement can be tricky, no doubt, but lining your walls with furniture is likely not the answer. Sometimes, particularly in long narrow spaces, it's necessary to create different zones in order to maximize the space, which will also help you avoid the dreaded "bowling alley" look. If you have a larger room, pull the furniture in closer and have space to walk behind the sofa or chairs.  
Do you have any design pet peeves, "don'ts" or dilemmas? Share them in the comments below!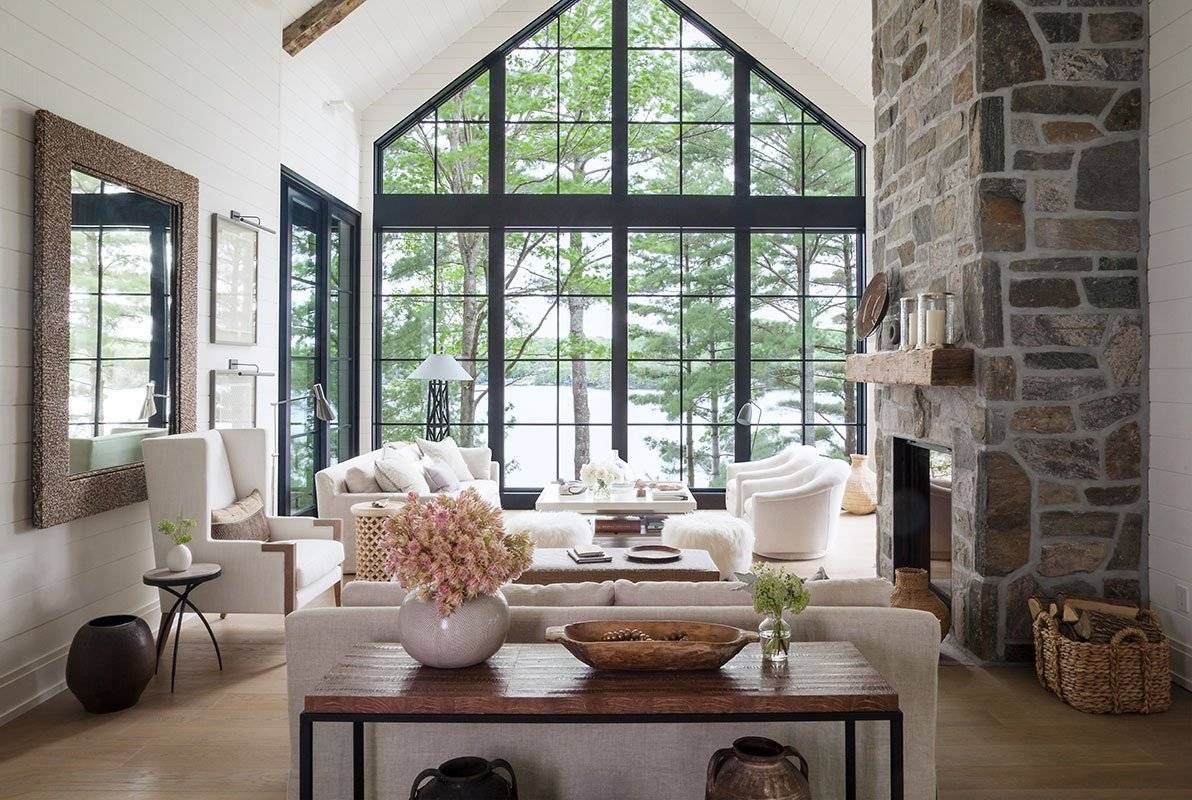 ---