Nesting on Steroids: A Main Floor Update Reveal
Posted on April 29 2019
Some people clean cupboards, others organize tax filing, but my husband, Steve, and I decided to tackle a main floor reno 8 weeks ahead of our first born's due date - we like to call it nesting on steroids. Call us crazy, but it's something we thought about doing ever since we moved into our Toronto Beaches home 5 years ago. The more we considered it, the more we realized that time was of the essence and if we didn't do it ahead of the arrival of our first baby, it would probably be another 5 years before we took the plunge.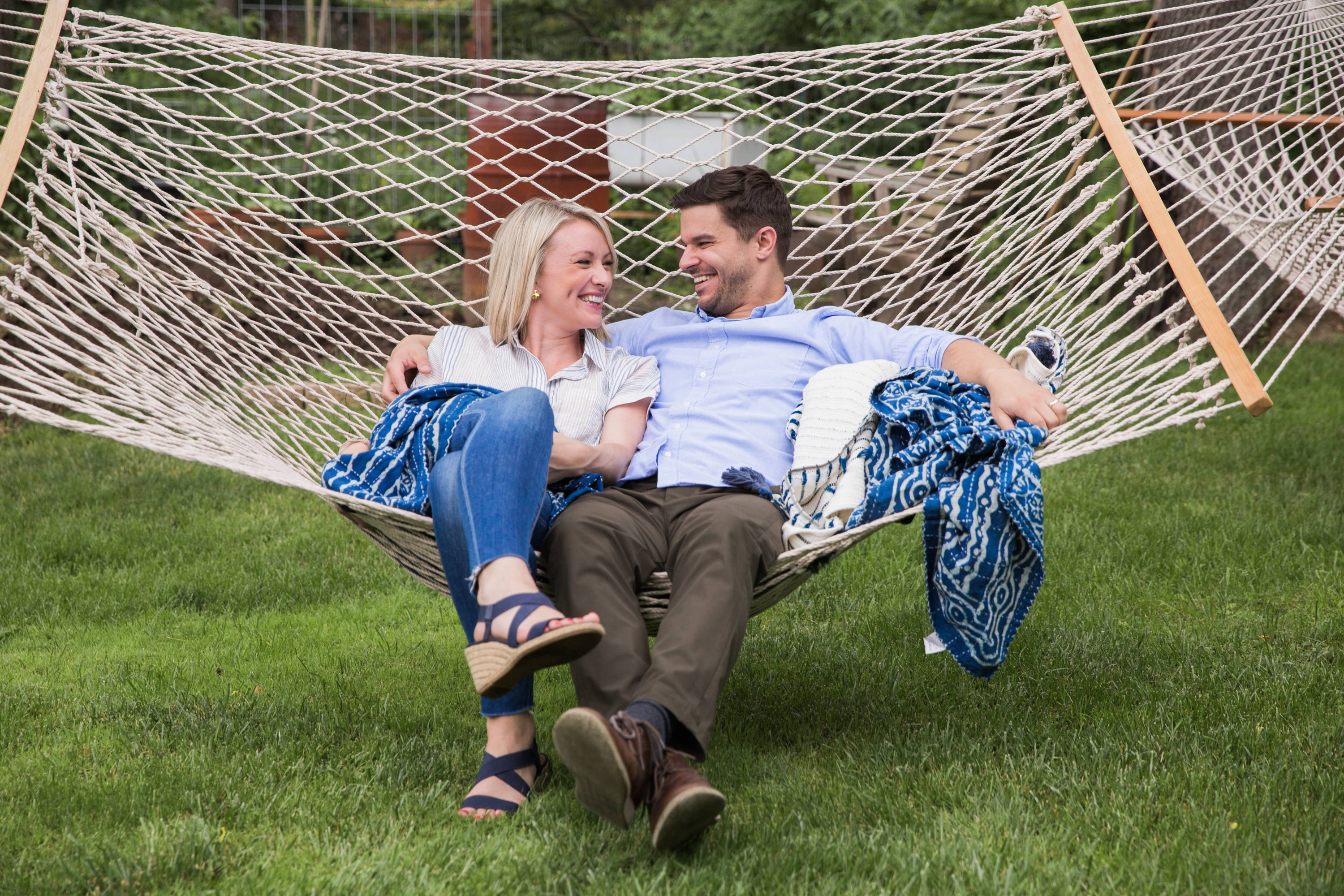 ---
Back in 2014, shortly after Steve returned home from a 5 month long work assignment in NYC, we launched our house hunt. We were flying back and forth and living in a condo at Yonge and Eglinton and life was speeding ahead at a hectic pace - it was time to put down some roots in a neighbourhood to call home. We embarked on a house hunt and spent most of our time exploring the City's west end (High Park, Bloor West Village), but we were quickly discouraged by crazy bidding wars with houses going anywhere from 50k to 300k over the asking price. Our realtor (Phil Cunliffe) opened our eyes to the east end and before we knew it, we were bidding on our current house, a 1913 Victorian, after seeing it once for 30 minutes - insanity! I'll never forget after we got the house, we drove around the neighbourhood and were surprised by how close we were to the water (a mere 1 km). Isn't it crazy to think we bought a house and didn't really know where it was?! Wow.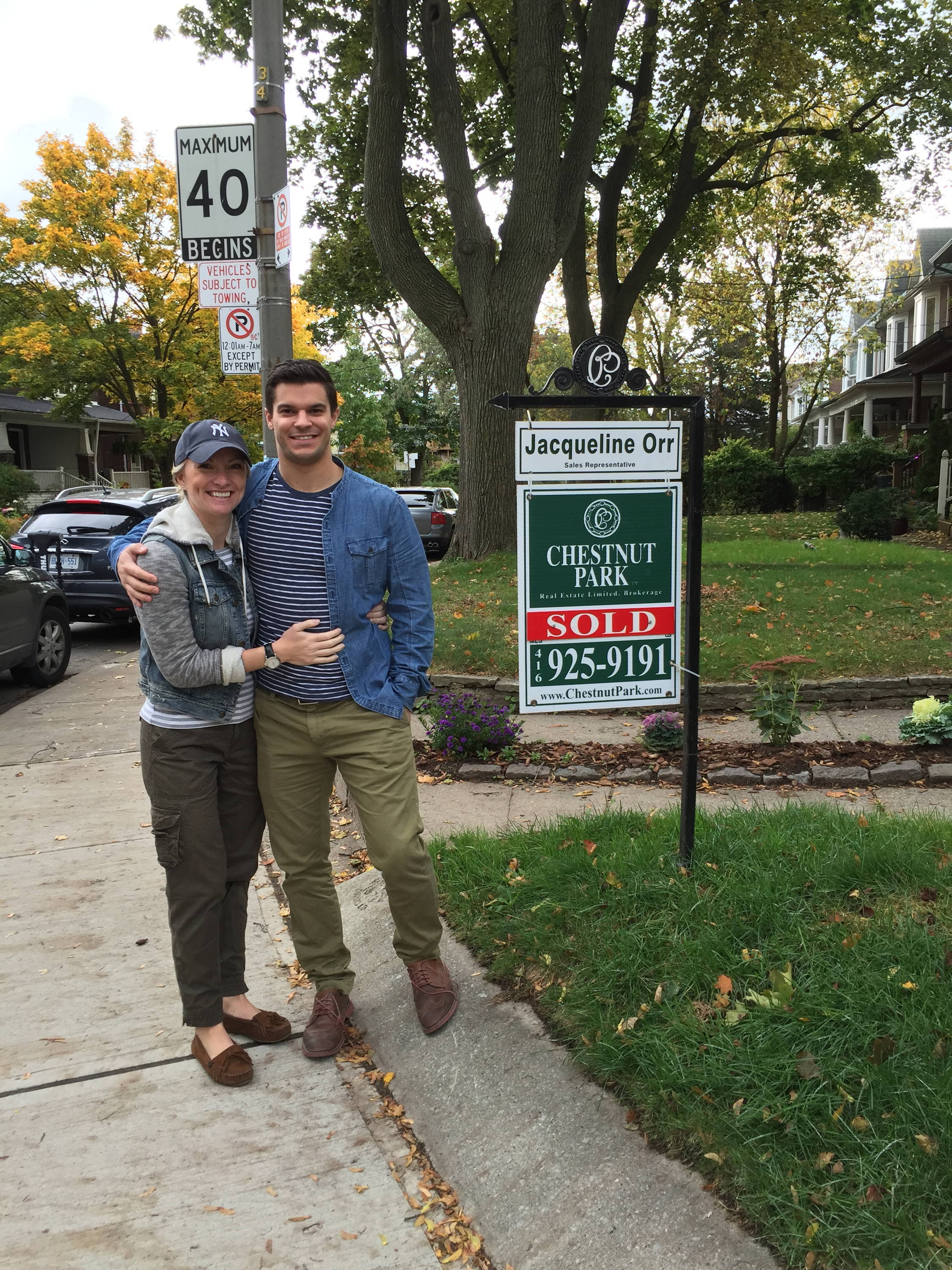 A Place Called Home for Generations
The house was owned by the same woman who lived here for 65 years and raised 3 children (see original photos below). She sold the house in 2011 to an investor who updated the home and sold it to me and Steve. During the renovation, they found old artifacts from another time in the walls and in the floors (i.e. child's leather boot, a toy rattle, spool, Gillette razor blade package etc).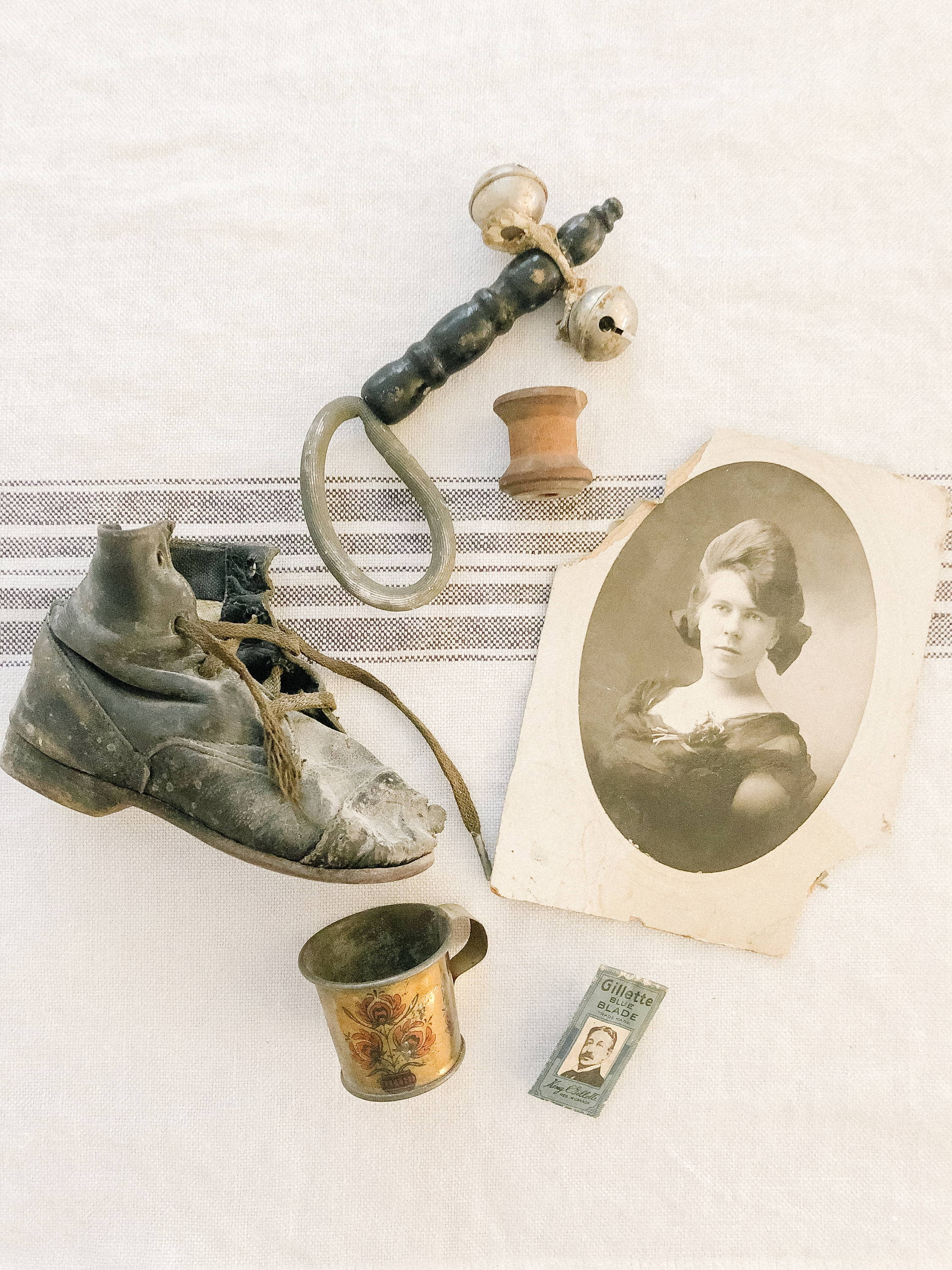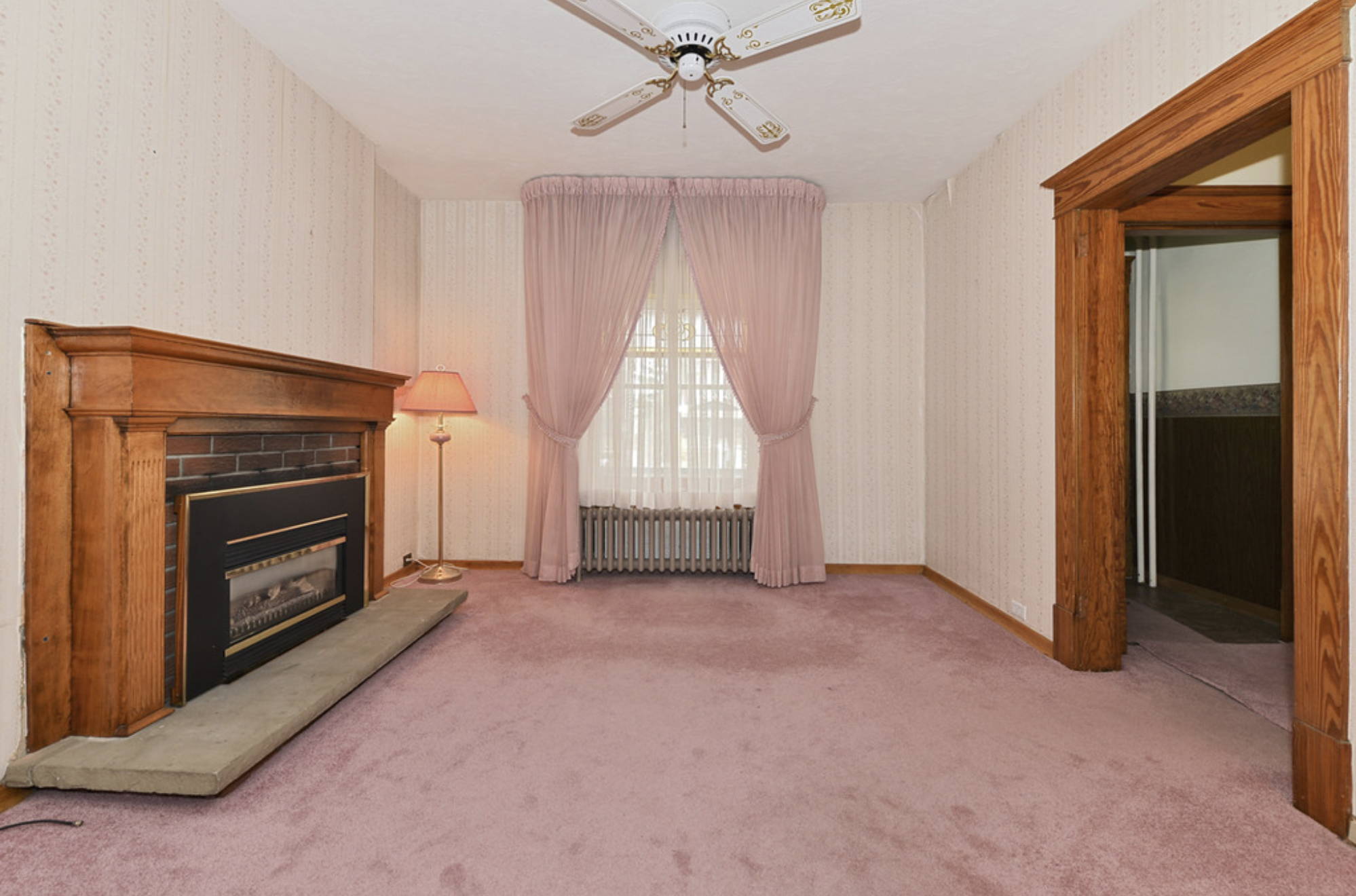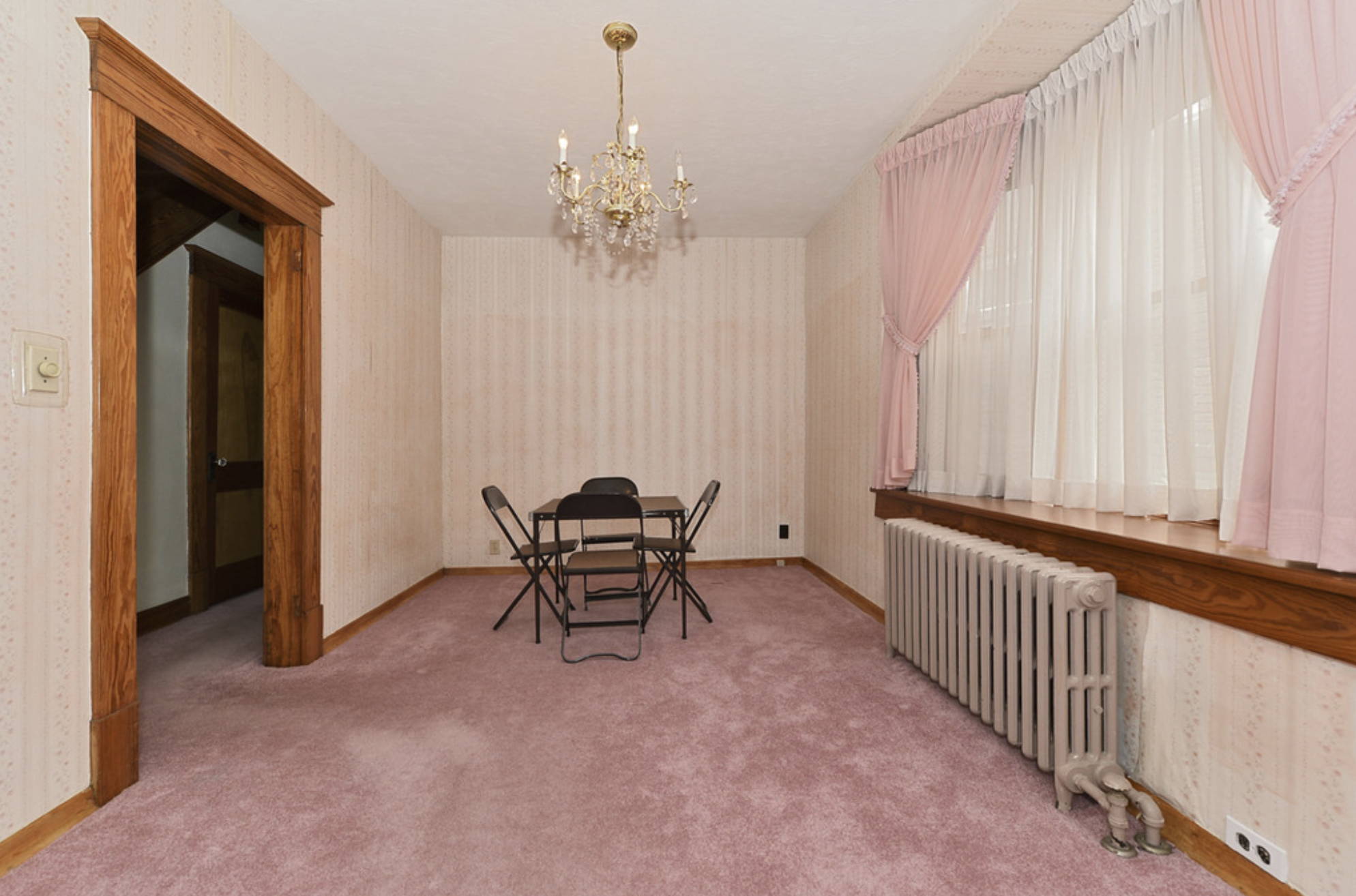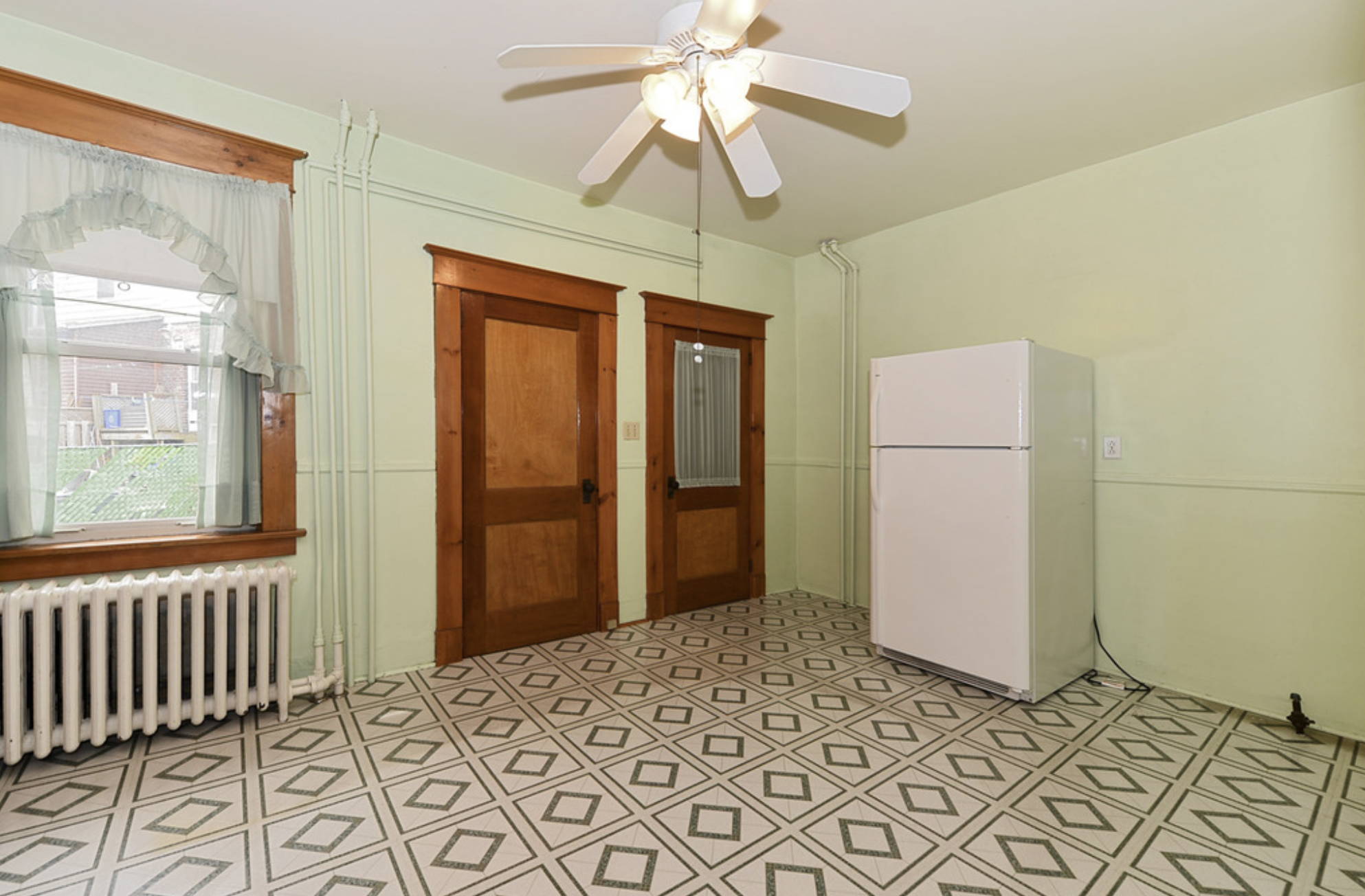 Although the house had been updated (see below), we knew it was still in need of some TLC to fully bring it to life. The floors were from the 1960's and if you stepped in the wrong spot there was a good chance you'd go through the floor (I kid you not!). This resulted in my strategic placement of baskets and garden stools throughout the main floor to keep our friends and family safe after a few glasses of wine! The other area of the house that we desperately wanted to update was the fireplace. Although charming, it was non-functioning and coal burning with a huge cement hearth that jetted out two feet from the wall and encroached heavily on our small living space. The last couple of cosmetic modifications (light fixtures and updated backsplash) were simply added because I did not like the vanilla choice the investor made when trying to appeal to the widest audience when selling the house. We had our list of "wants" and now we needed to find the right team for the job that could do it well and on time.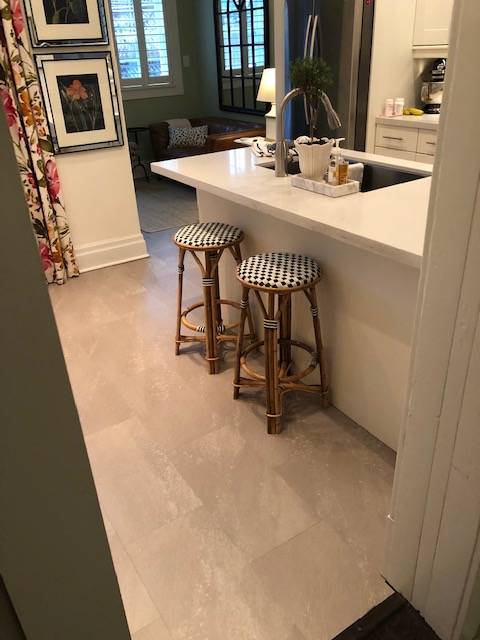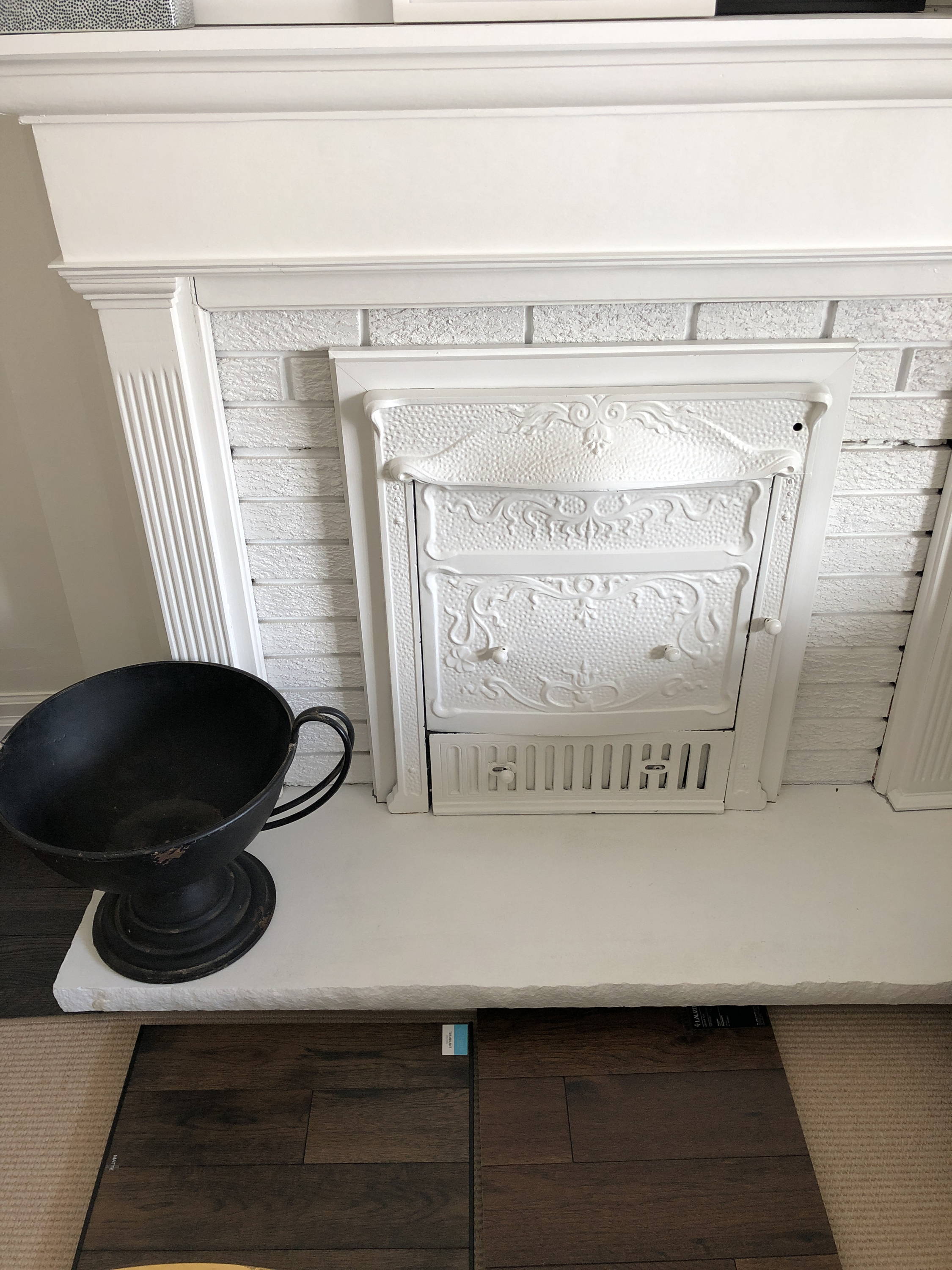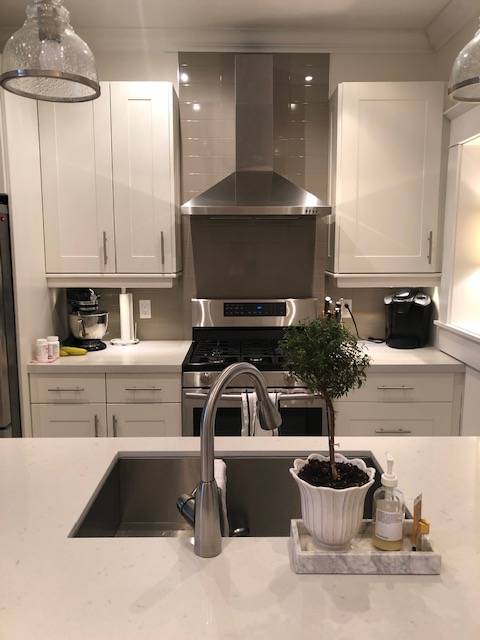 I was at a loss when trying to decide who to hire! Then my better half suggested that we tap into the design community that we had been connecting with through Rainsford Company. Brilliant! We reached out to Jessica McGouran to get a recommendation and she put us in touch with PLS Carpentry. After completing our due diligence, we knew these young guys were the right team for the job. They were professional, friendly, energetic, talented and fully understood our need to get this project done ASAP! The work got underway at the beginning of March when the floors were ripped out and a new sub-floor was installed. The addition of the solid sub-floor made the house go from a 1913 old-time feel to 2019 overnight.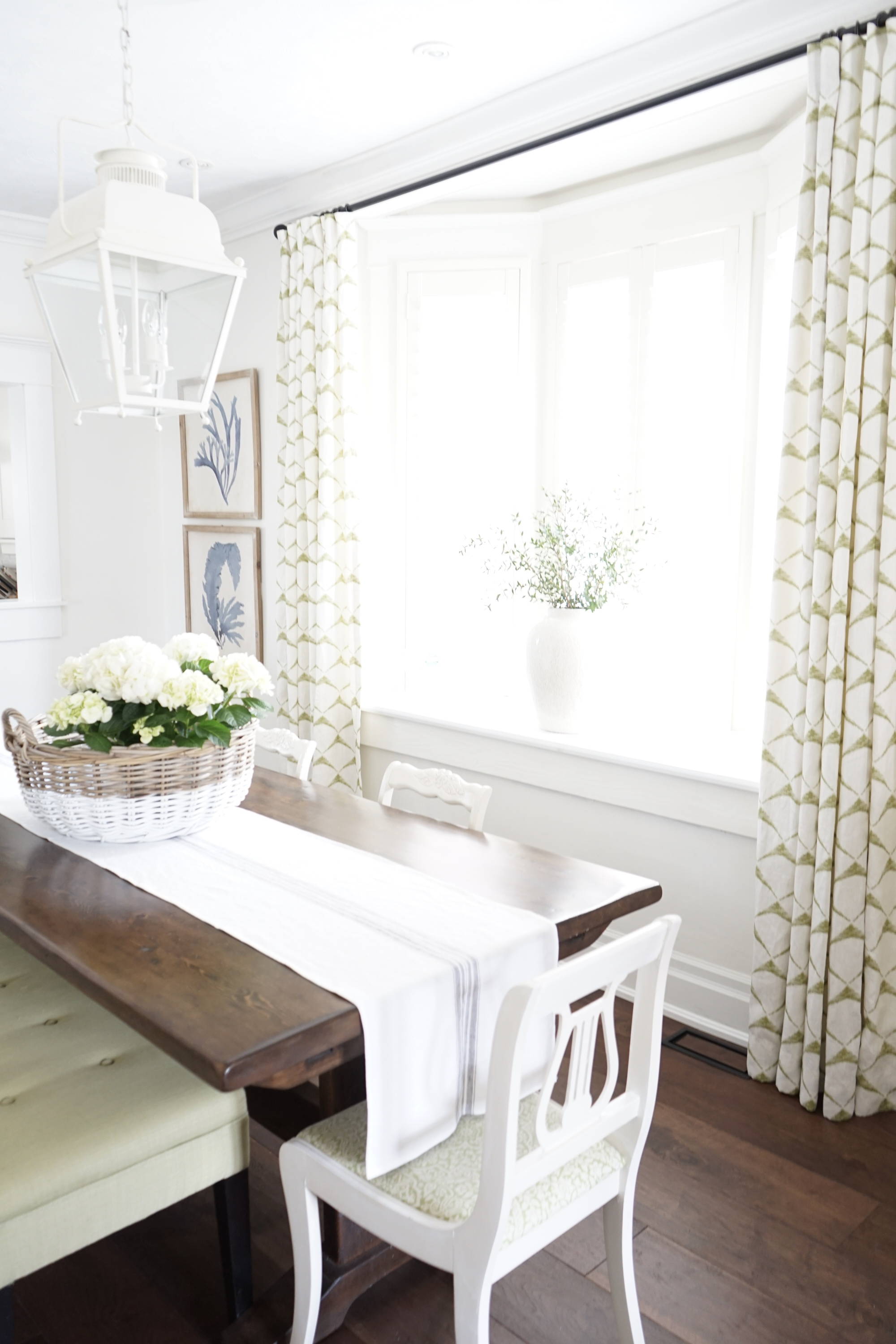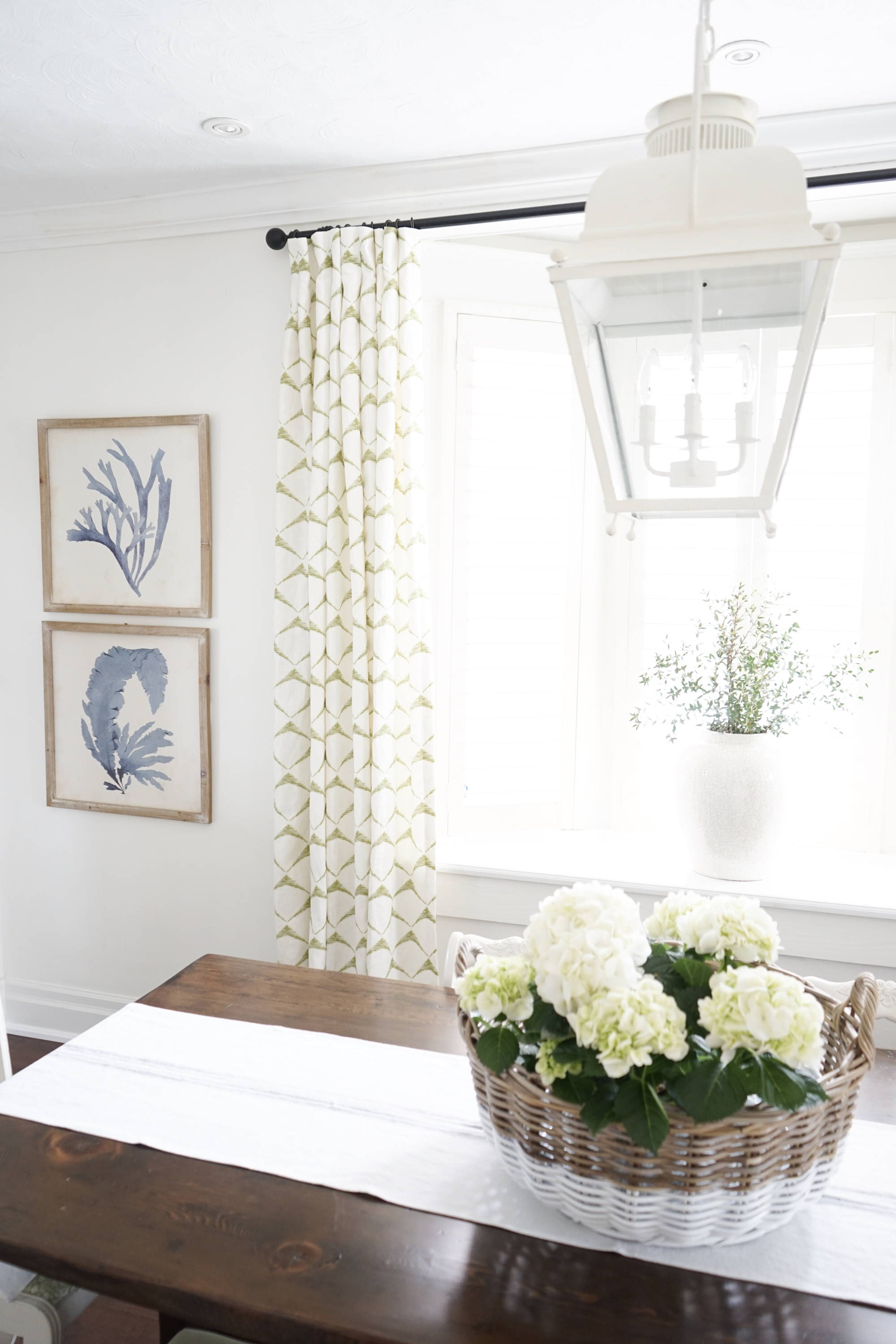 Selecting the floor was a process! We were referred to Flooring and Home and spent a fair amount of time in the showroom over a couple of weeks. We spent so much time there discussing options with their team that customers starting asking Steve for help not realizing he didn't work there! We were torn whether we should select a narrower (3"-4") oak plank in keeping with the age of our home, or go with our hearts and select a wider walnut plank (6") to make the space feel larger. In the end, we went with engineered walnut, because we loved the rich colour and thought the wide planks would help to bring the home into the 21st century. After living with it for a month, we are so happy with the decision! The colour is perfect and thankfully, they hide everything (dust, dirt, etc.)!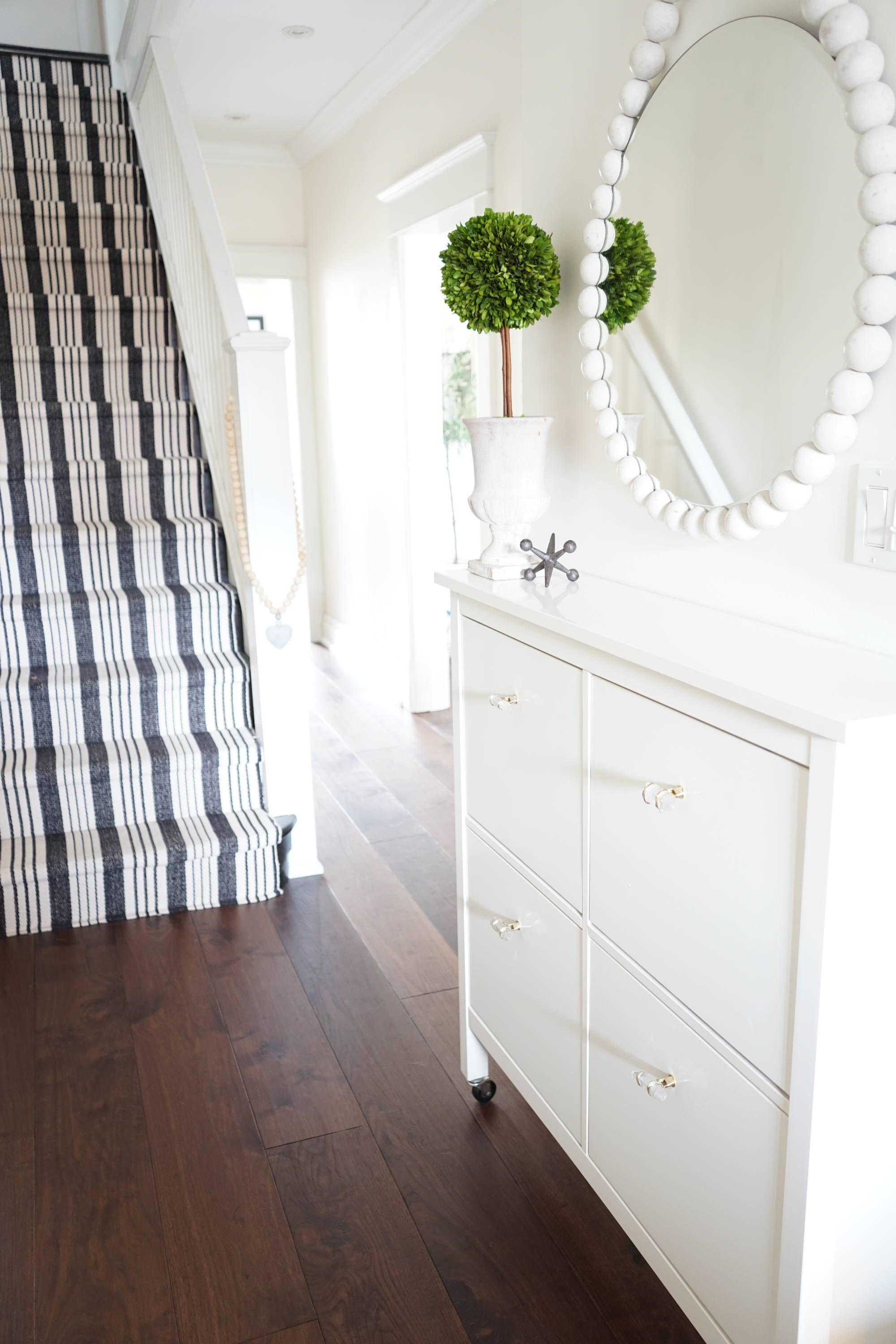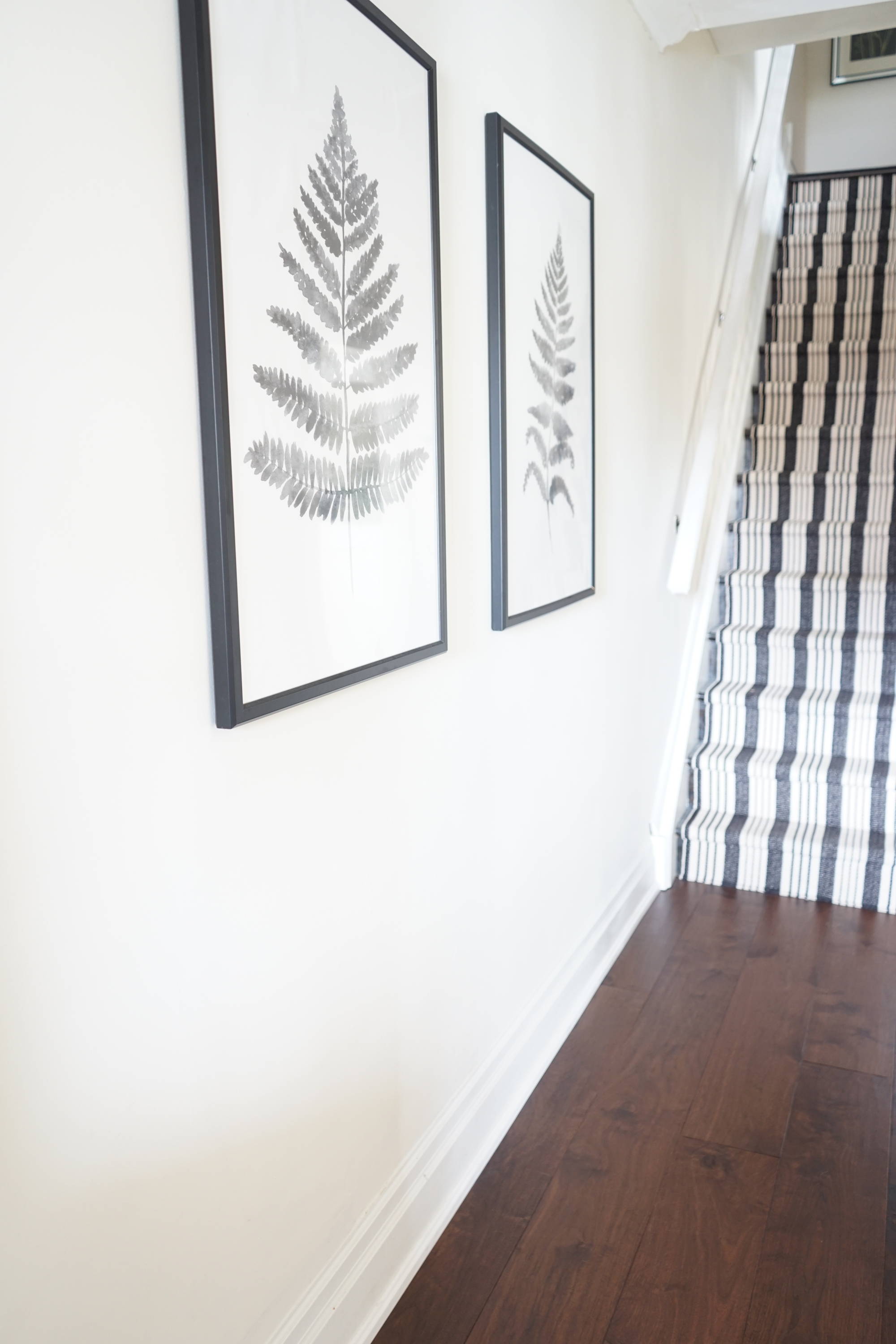 I knew the fireplace was a serious opportunity to level-up our living room and flex my design muscle. I wanted to strike a balance between contemporary and traditional with the design. The hearth had to go and the gas insert needed to blend into the design and not be the feature. I often find gas inserts look fake, so I selected something that I thought was the most realistic, would not become the feature of the fireplace and blend right in. We also had limited options - we had to select a portrait insert given the size of the existing fireplace (sometimes less choice simplifies the selection process). I also opted to add moulding to the fireplace and redesigned the mantle in order to offer an updated-traditional feel to the space.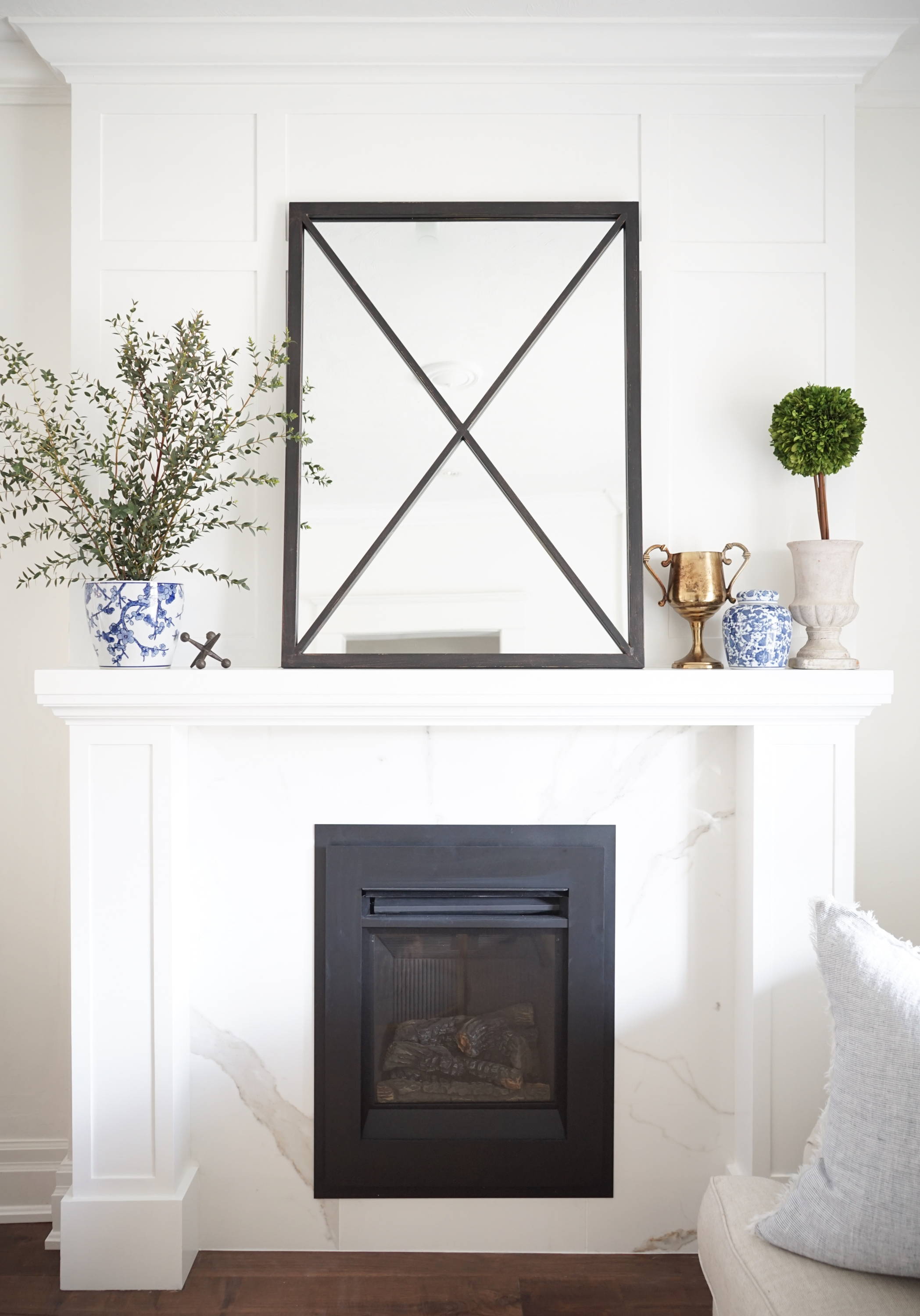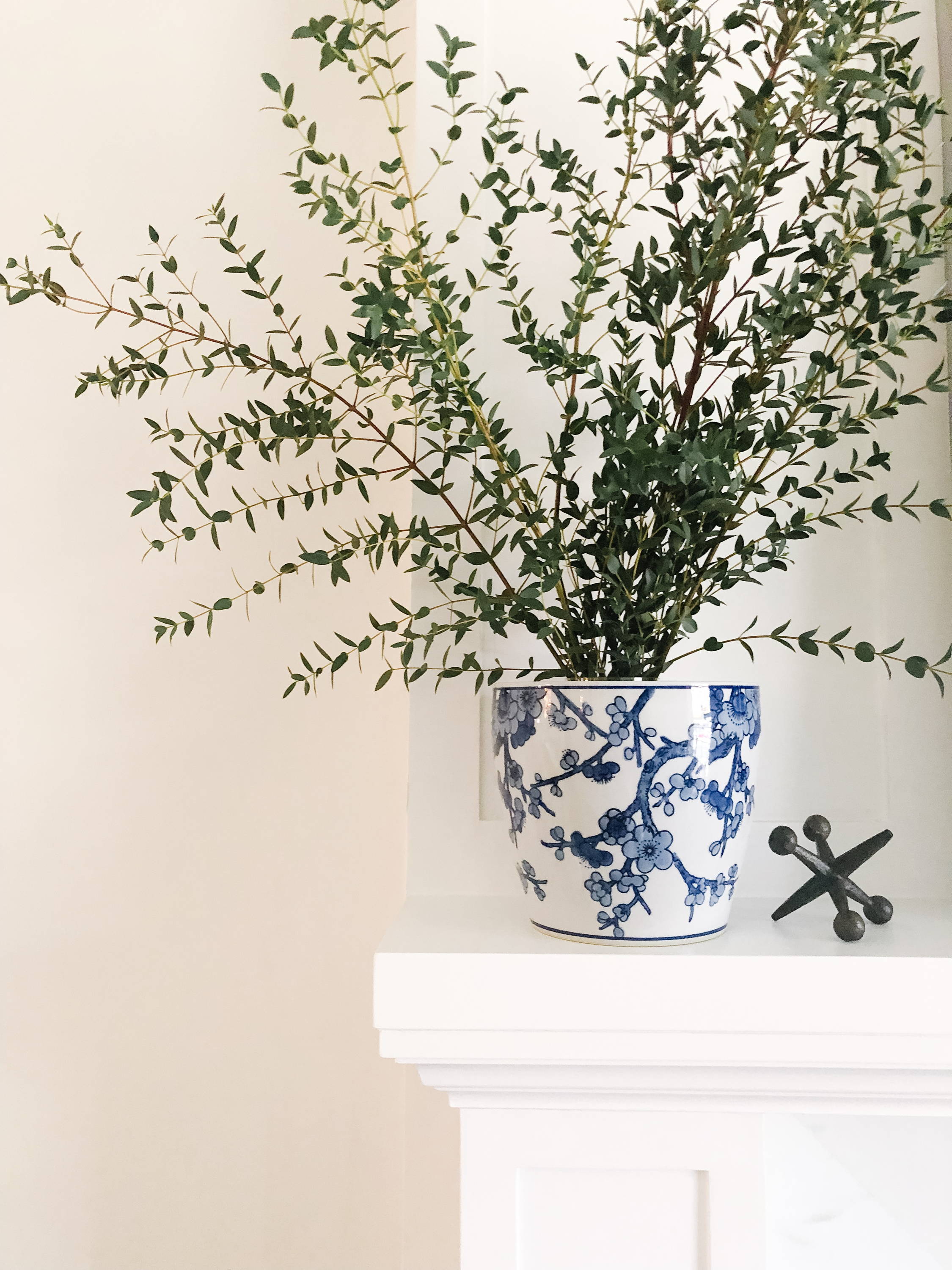 By far my favourite part of the fireplace is the tile we selected for the surround. I originally explored marble slab that could be cut to size around the fireplace, but when I found out I have expensive taste (shocking, right?!), I knew we needed an alternative. Steve wasn't keen on smaller tile, so we took a trip back to The Tile Store and found porcelain tile that was designed to look like marble in sheets of 24" x 48" at a fraction of the cost! There are 4 separate pieces of porcelain that were cut from 3 tiles. During the design process, we laid them out on the floor to ensure any veining on the tile would not be obvious at the seams so that it looked as similar to real marble as possible before we had them cut and mitred.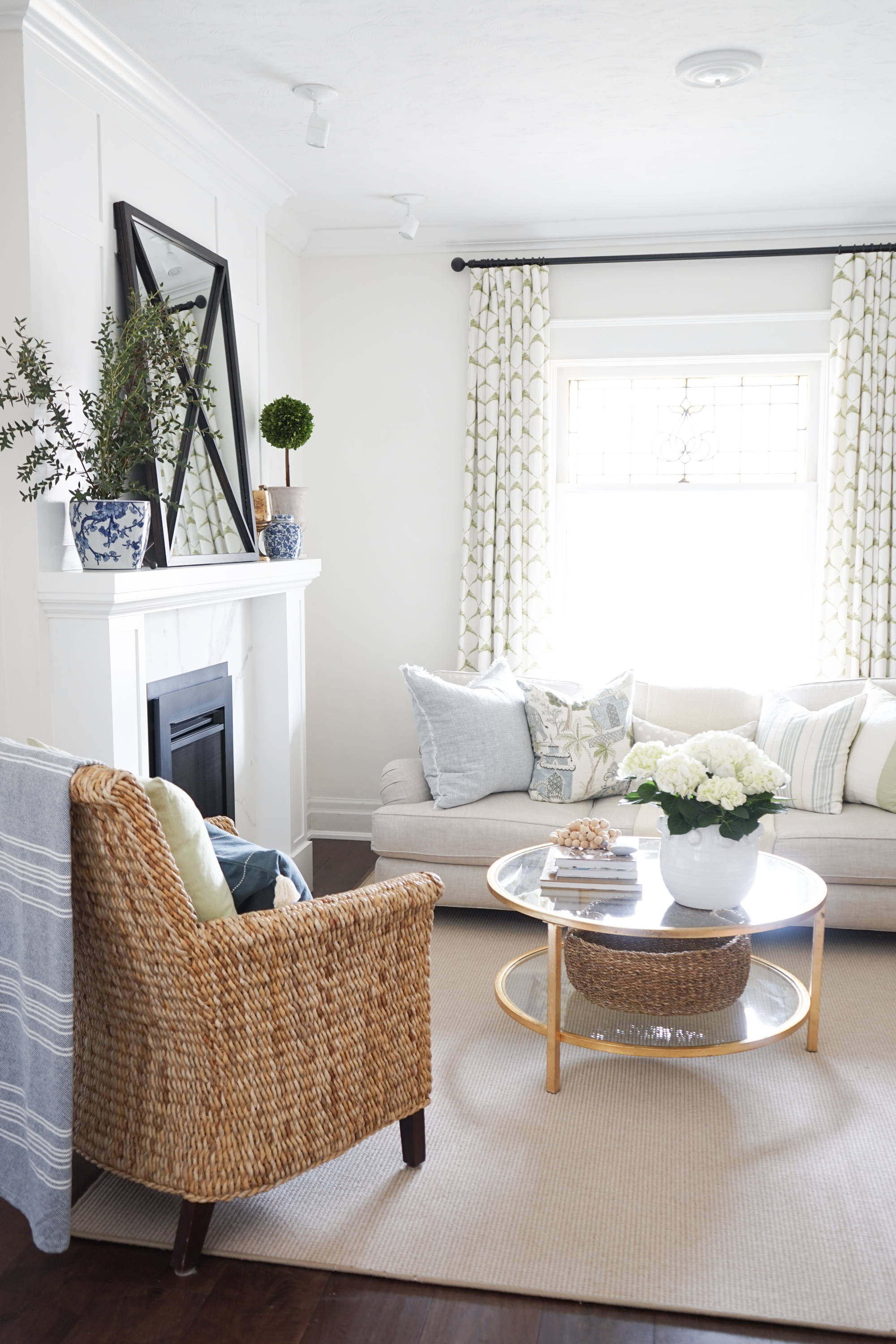 Opportunistic Kitchen Update
Let me be clear, there was absolutely nothing wrong with the existing backsplash, but it was super vanilla and I figured now was my opportunity to make a change, if ever! The cabinets and quartz countertops are new (5 years old) so they were definitely staying. I selected a white tile in 3" x 12" with a textured glossy look. I wanted the classic look of a French bistro kitchen and have no qualms about selecting a white subway tile patterned backsplash. People often think this is a safe choice, but when you are spending your own money and want to live with something for a very long time, this is a timeless choice! We extended the backsplash above the cupboards and also extended the range to the ceiling to draw the eye upward. I explored the idea of a custom range hood that would compliment the cabinets, but space was a problem and we would have had to purchase a brand new range to fit underneath the custom hood, so it dropped low down on the priority list! Lastly, if you've been following Rainsford Company for some time, you'll know that I have a serious love for Mark D. Sikes design. When he launched his lighting collection, my heart beat fast and I had to have the classic pendants! They add serious glamour to the kitchen and I love how the gold finish ties into the gold coffee table in the living room and black and gold mirror in the back room off the kitchen. I am still considering switching the hardware on the cabinets, but after searching high and low for the right hardware that would fit the existing spread, I realized I am happy to keep the mixed metals in the kitchen for now (or maybe forever!).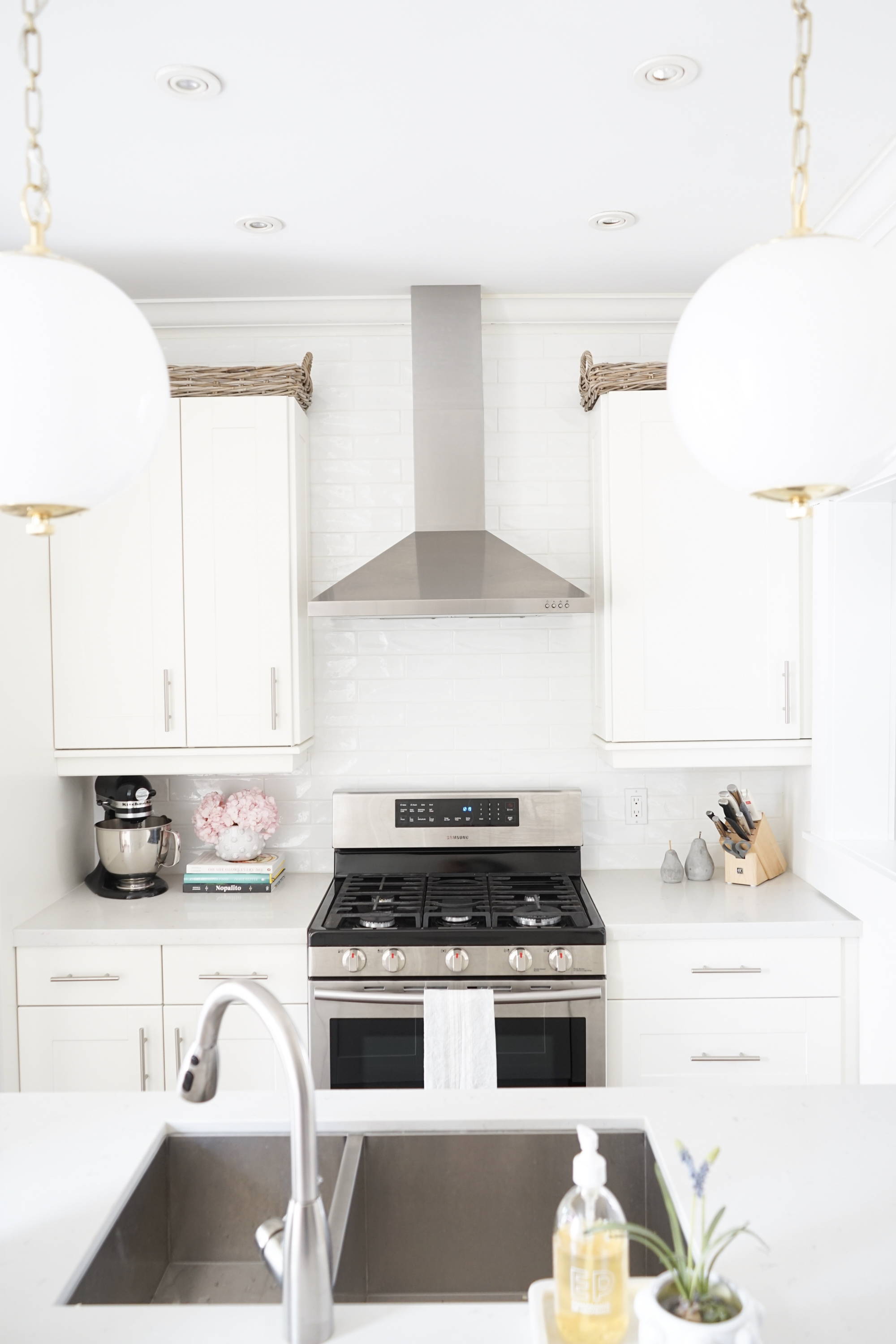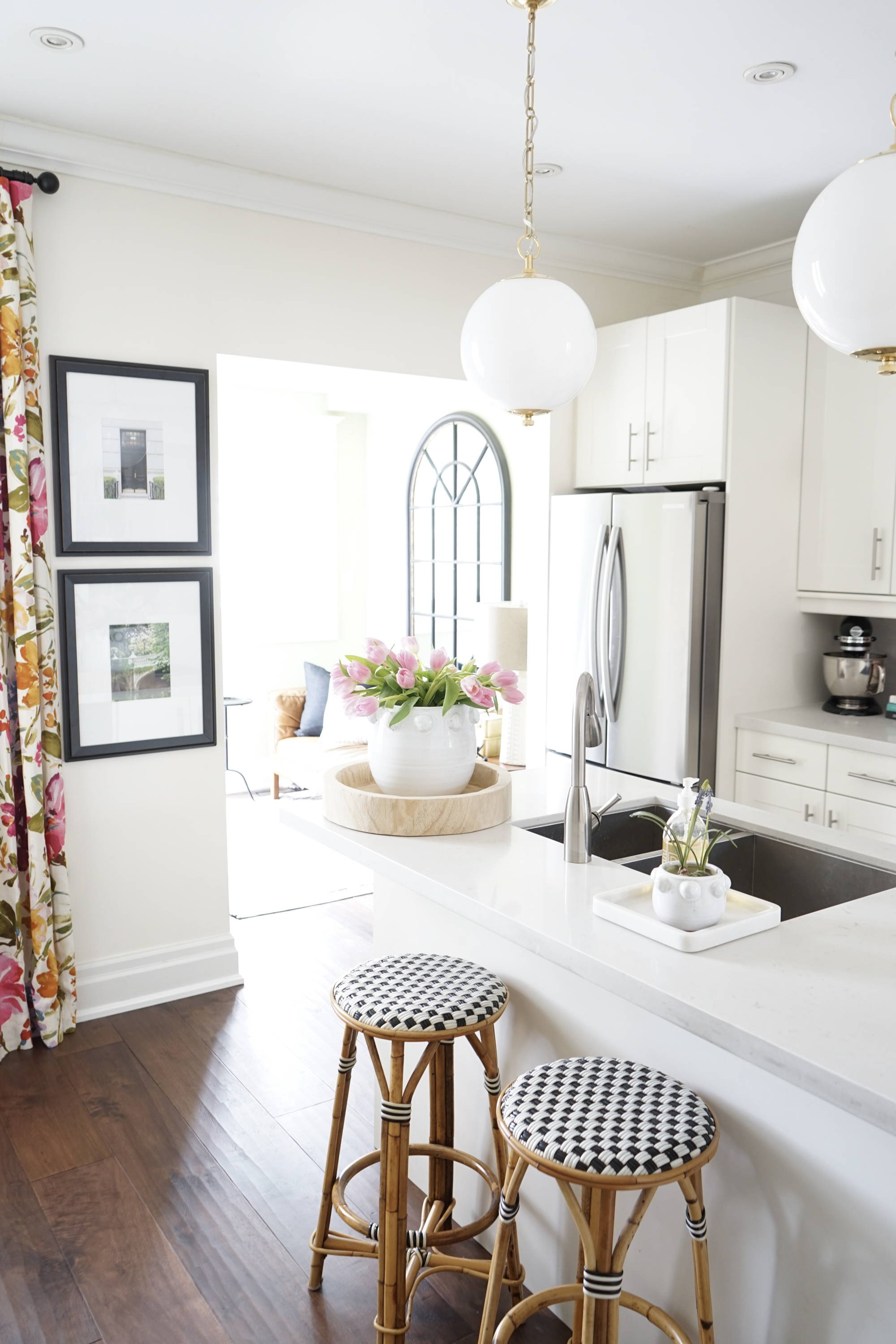 All in all, we are so glad that we decided to take the plunge and update our home ahead of baby no. 1! It was not as painful of a process as I thought it was going to be and it's amazing how a few changes made to our 1913 home quickly transition from from old-timey to 2019 in just 8 weeks!
Thanks for following along and a big thanks to the entire team for bringing this one together!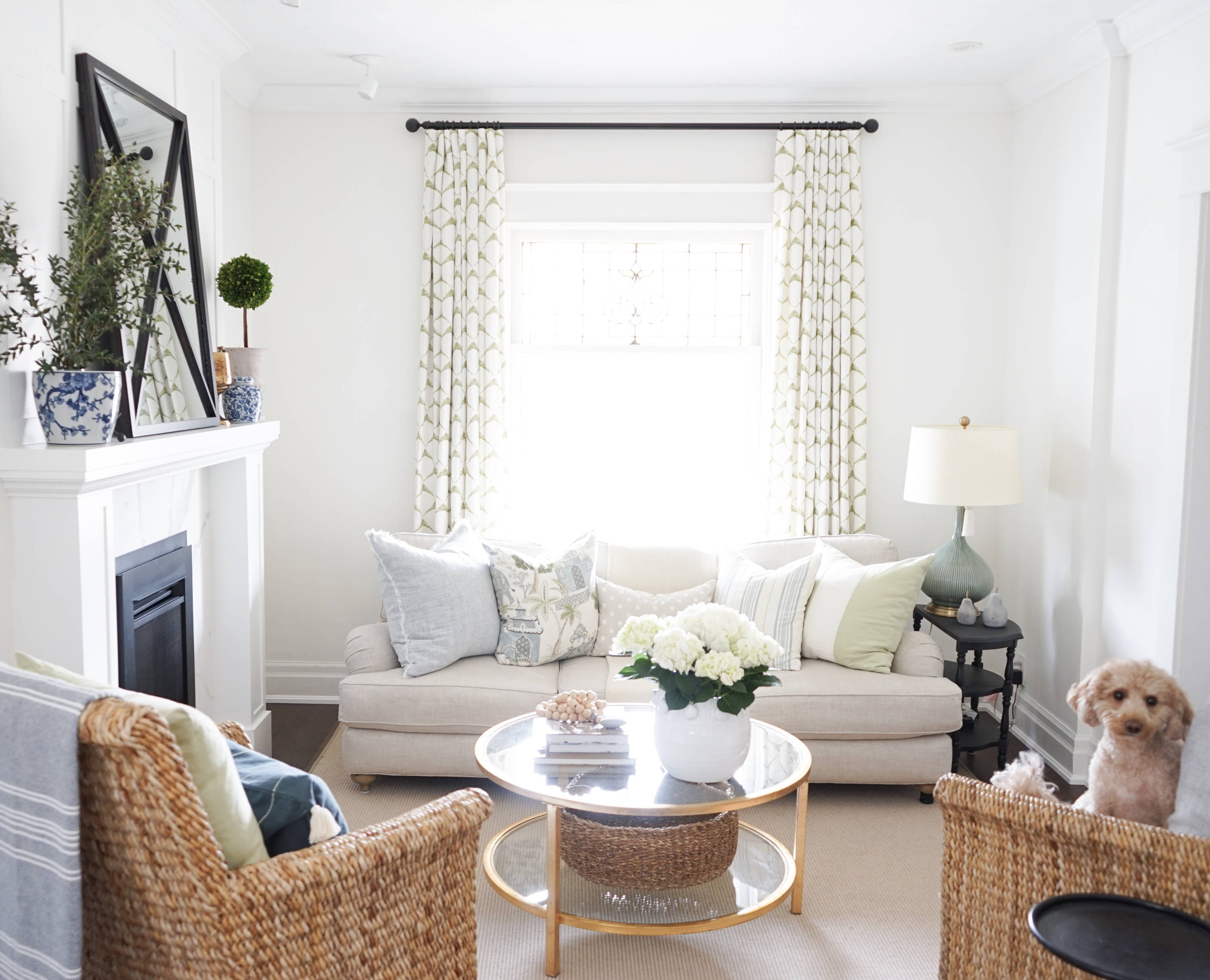 ---