Decorating with Gorgeous Greens
Posted on July 17 2018
Green, beautiful green. A major player in decorating history and for good reason. It's an easy to decorate with whether you're painting an entire room, cabinets, a statement piece, or adding in accessories. Perhaps it's due to nostalgia (my very first apartment in Toronto was painted Guilford Green by Benjamin Moore) or because there are just so many shades of this gorgeous colour that will always have my decorating heart. As green is so prevalent in nature, some even call green a neutral - an earthy toned backdrop to make the rest of your room come to life. Read on to get inspired to incorporate green into your home with our favourite paint colours and decorating ideas!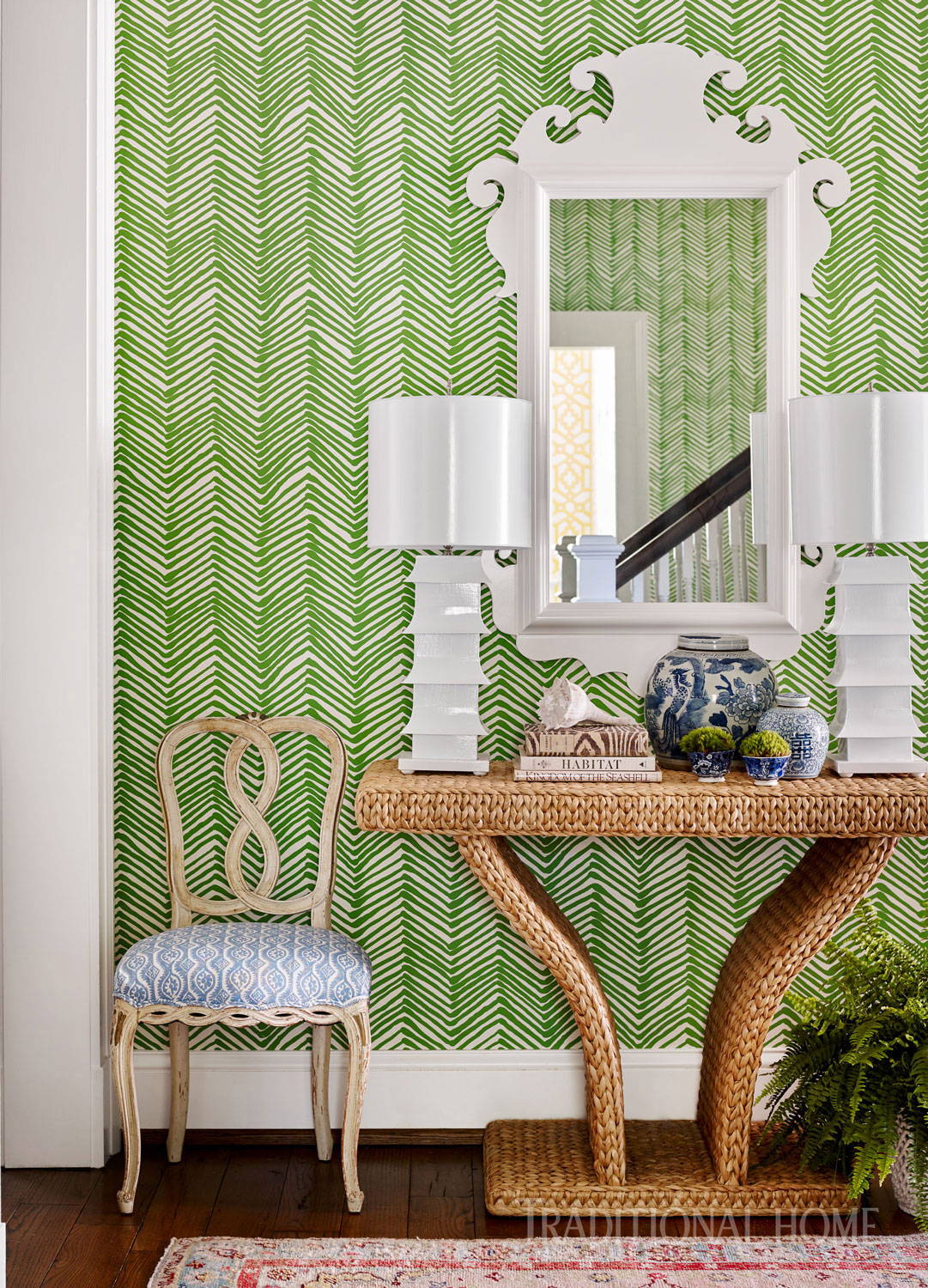 ---
Whatever you do, don't pick your paint colour first and then plan your room design around it. Get your room scheme inspiration from a piece of fabric, a rug, or artwork. Once you have that inspirational piece, it will be much easier to find a complimentary paint colour. Also, did you know that paint swatches with multiple colours are not simply different shades of the same colour? Each colour on the swatch is based on a different formula. To avoid the pain of picking the wrong colour/shade, buy a small test can (under $10) and paint a test spot on the wall to assess how the colour looks in your space. There are so many shades of green, from moody dark greens to sage greens - below are a few of our favourites!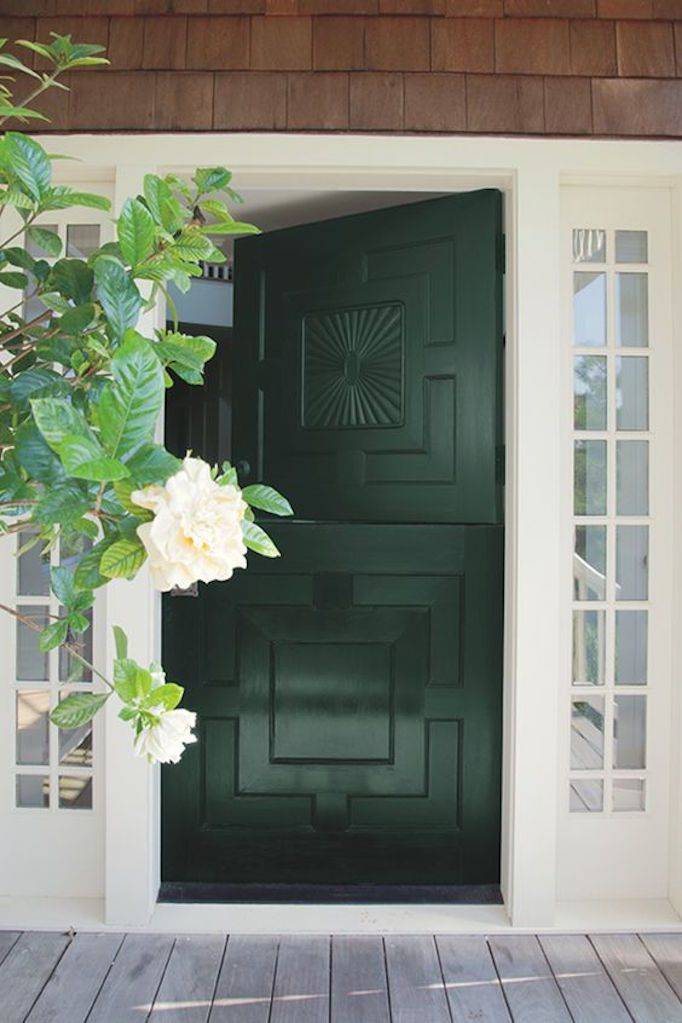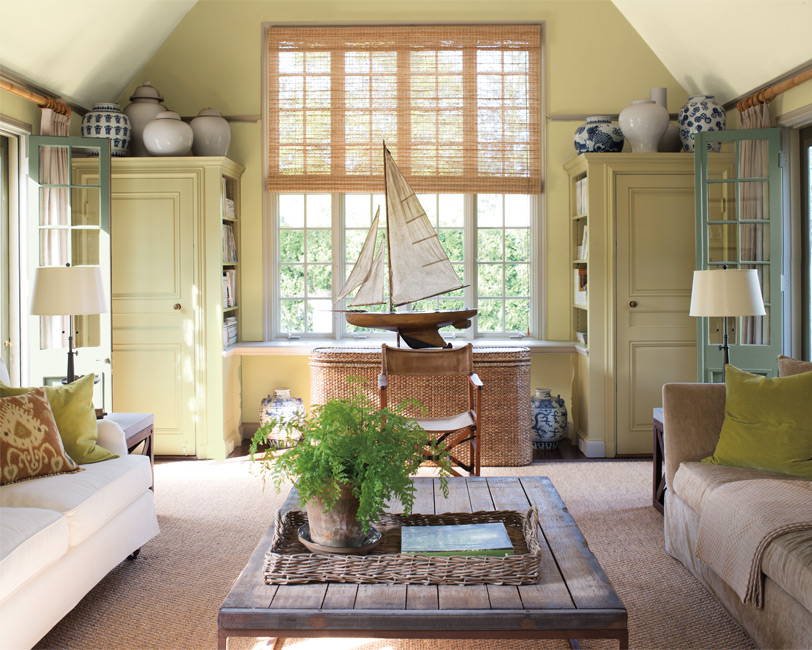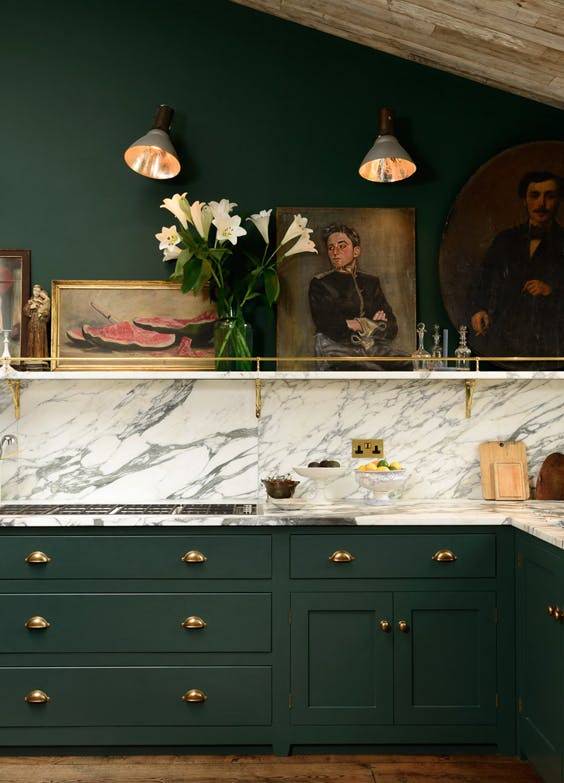 ---
Mix in Fresh Pops of Green with Accessories
Incorporating green into your room doesn't require a full room paint job. Simply adding in pops of green with accessories or a statement piece will do the trick to freshen things up. Try and scatter your green pieces around the room so that your eye floats and takes in all the colour, rather than having it concentrated just on a coffee or console table. In Sarah Richardson's bathroom for example, she uses the green side panels as her inspiration and then adds in additional pops of green through the art on the walls and the vases on the vanity.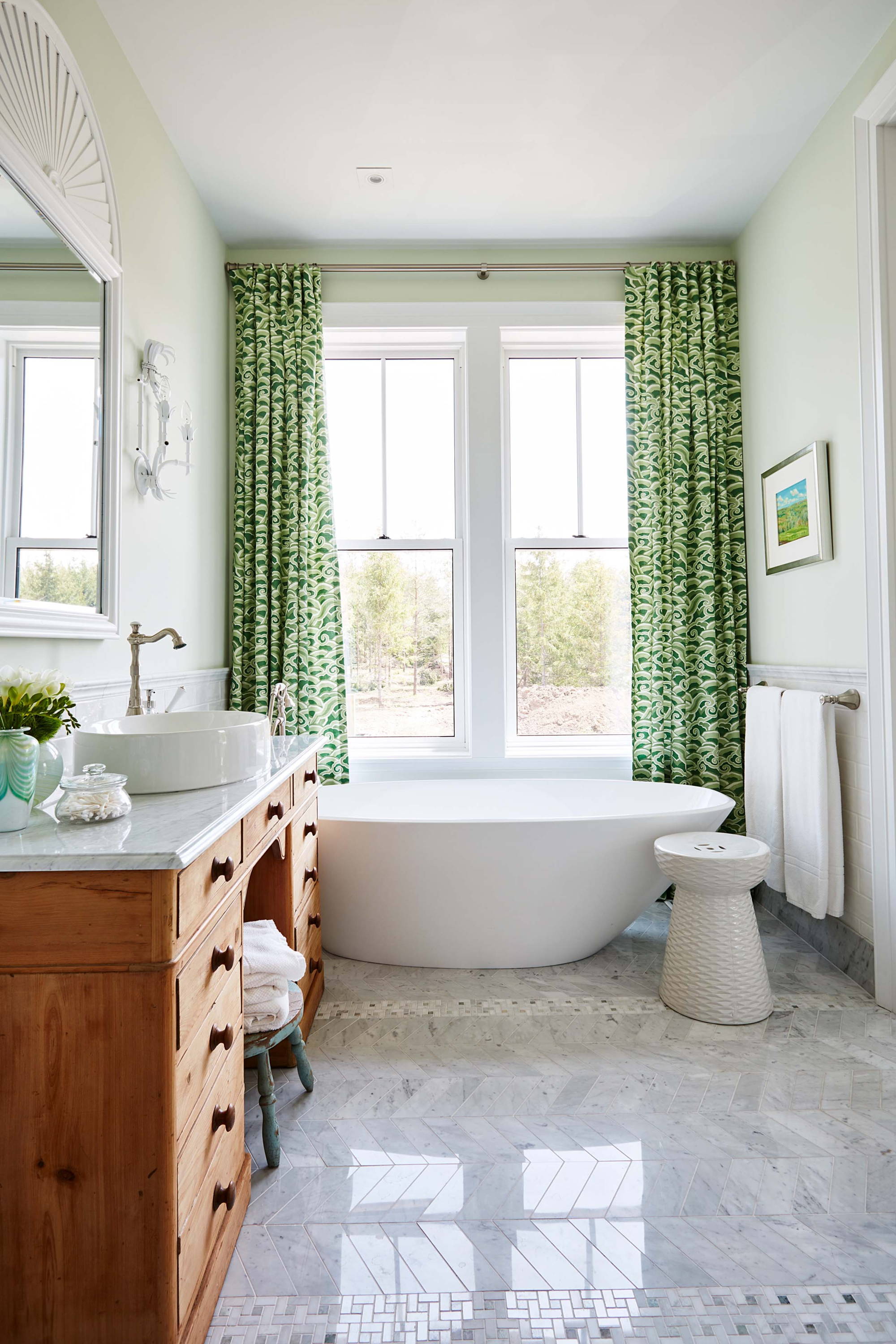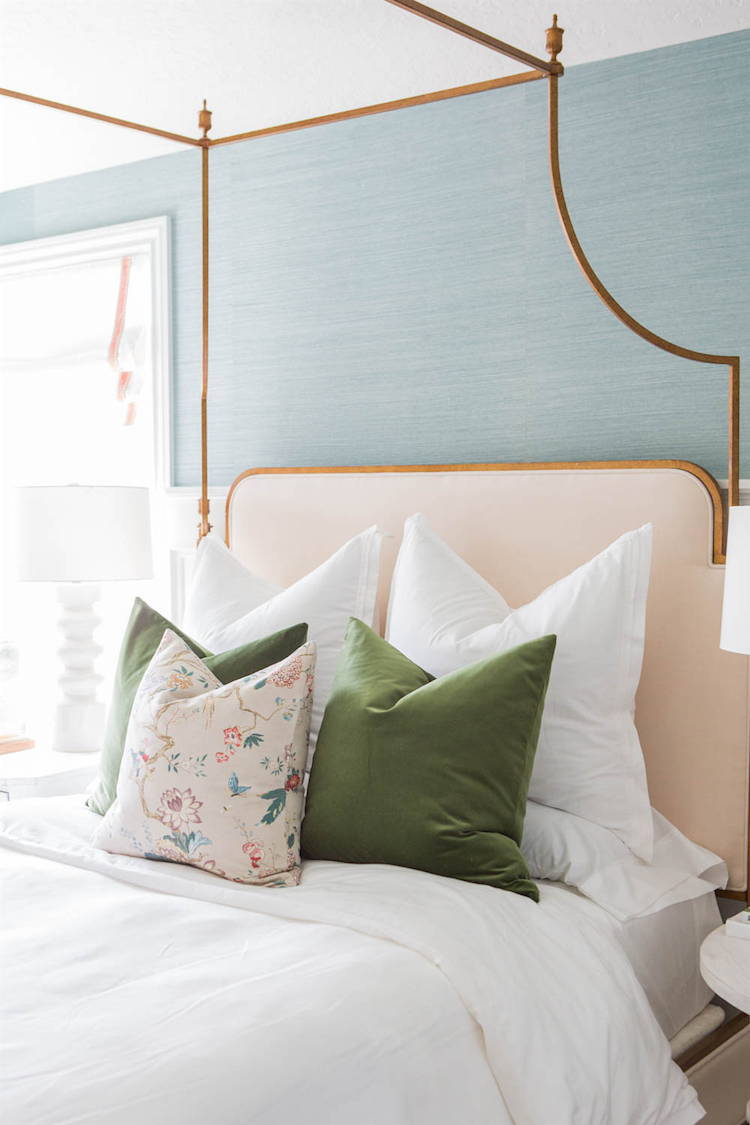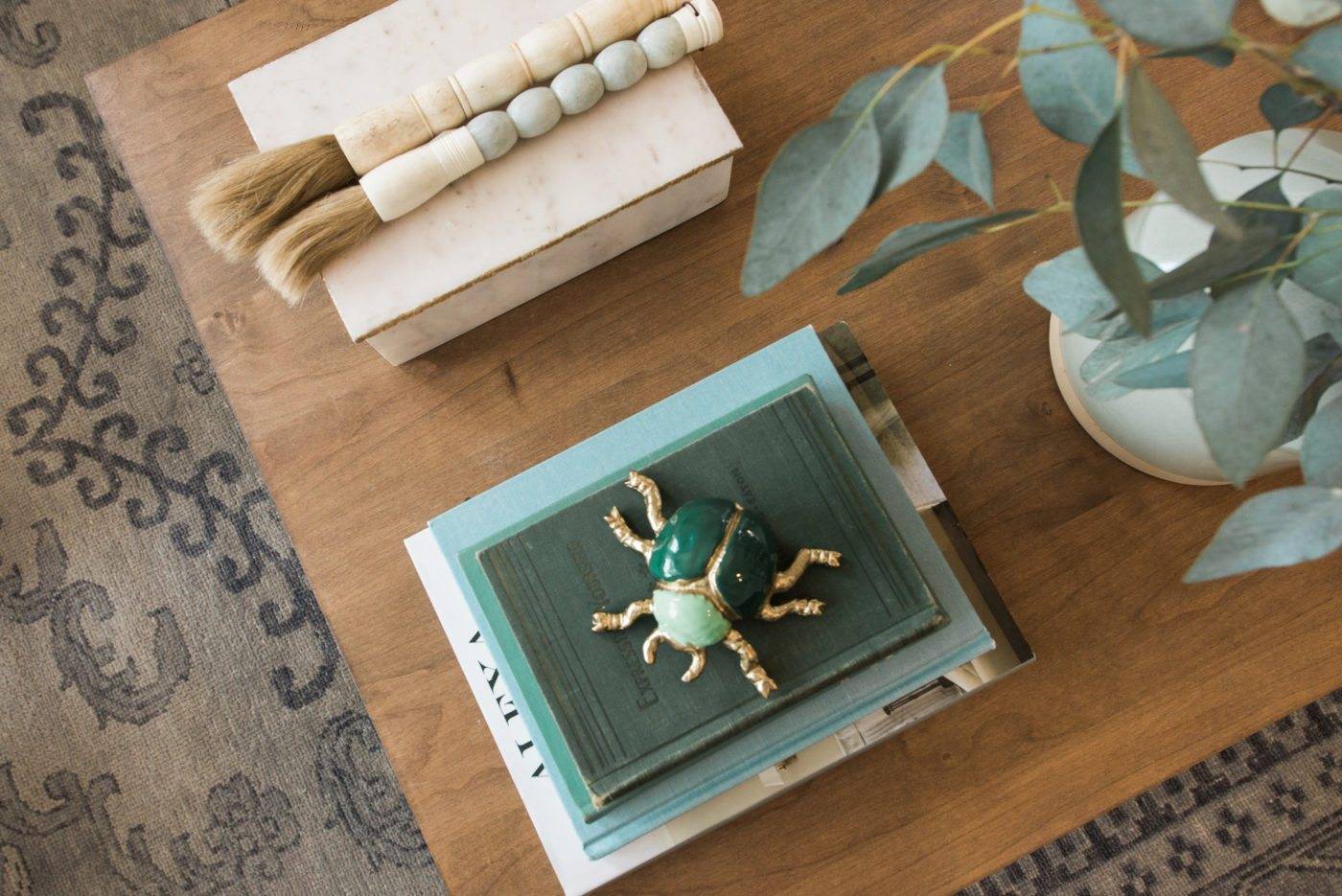 ---
Want to really go full steam into your love for green? Do it with wallpaper. Now, we aren't big on statement walls - we say pick the right room and paper the whole thing from top to bottom to really pack a punch. If you choose a wallpaper with only two colours in it (green/white) it will make it easy to switch up your colour scheme throughtout the seasons. For example, you could add in blue or coral for spring/summer and black or a deep purple for fall/winter.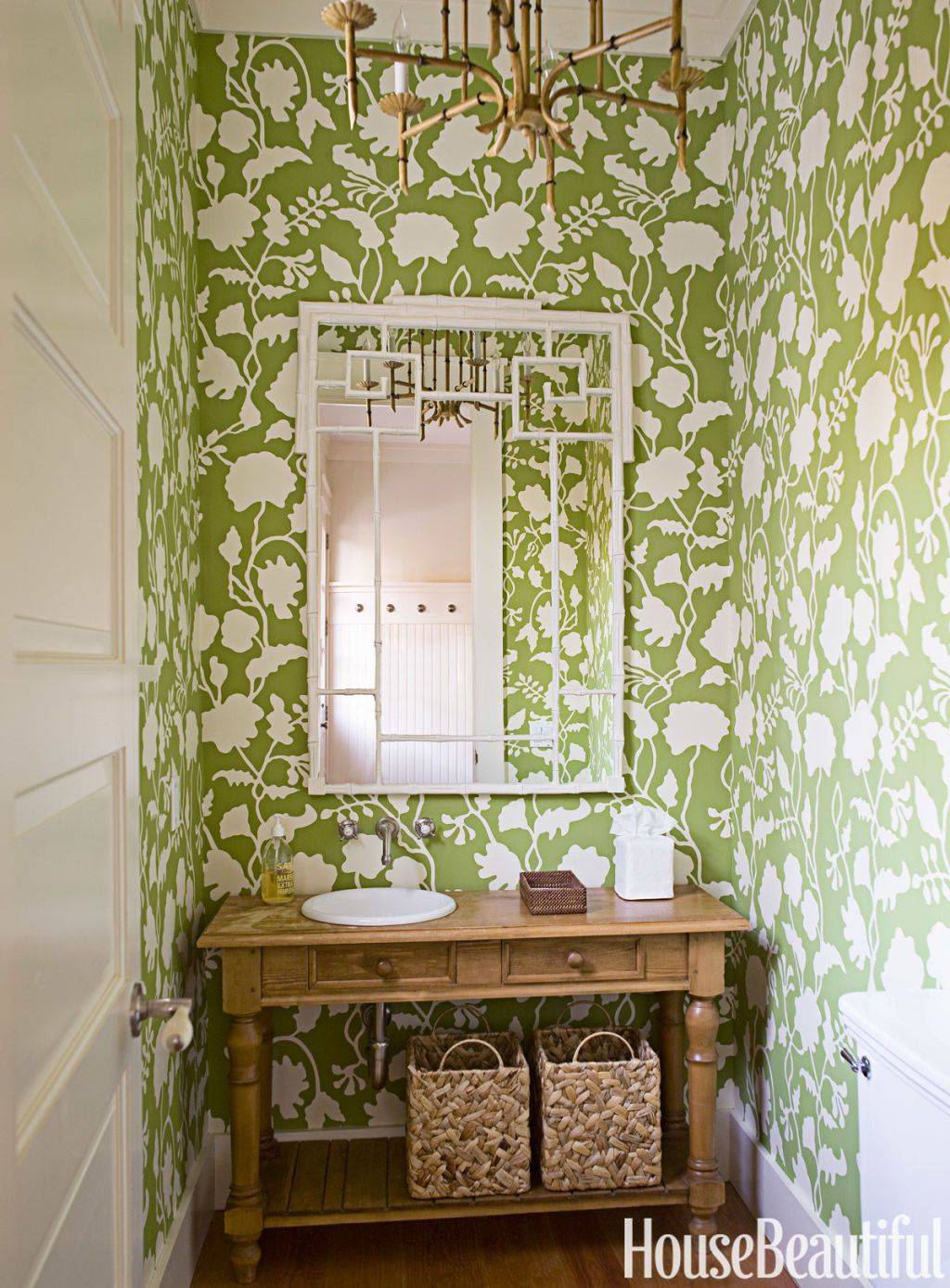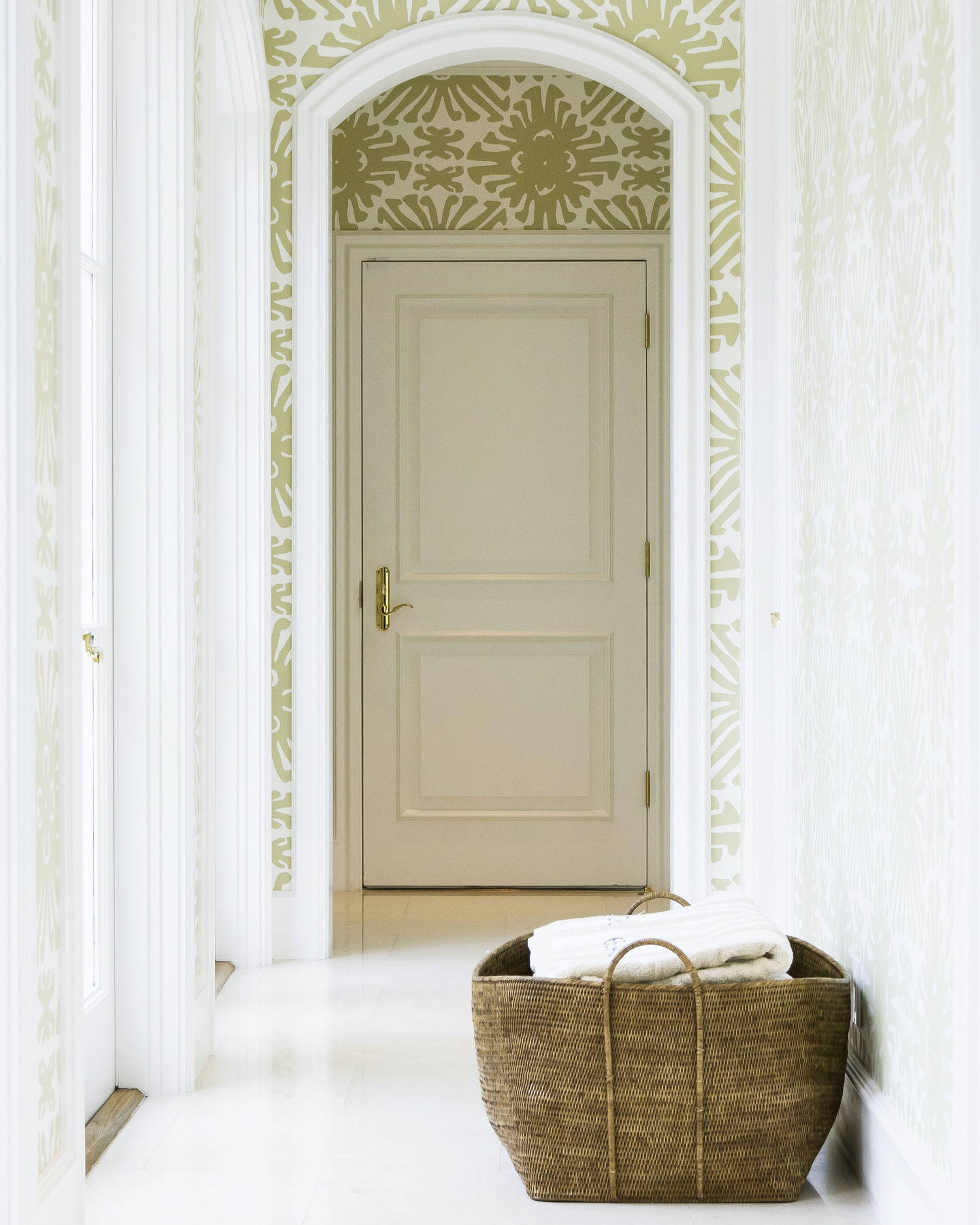 ---
Choose an "Anchor Fabric" with Green Included
One way to simplify your approach to decorating is to choose an anchor fabric that has green in the pattern. This is relatively easy to do, given so many patterns are inspired by nature. You see below that although green is not the dominant colour in each of the anchor fabrics, you can bring more green into your room through accessories (throws, boxes, vases) to achieve the look.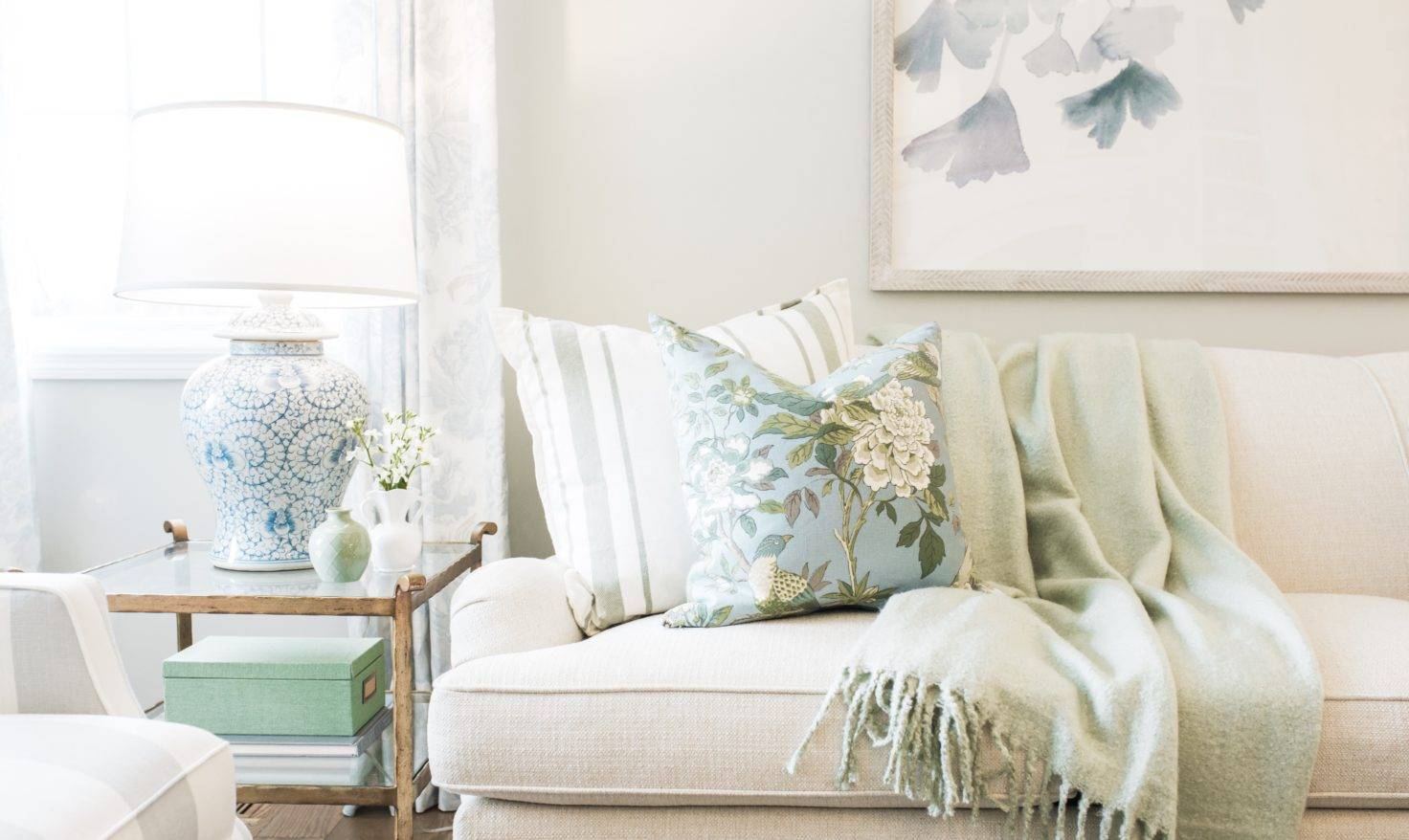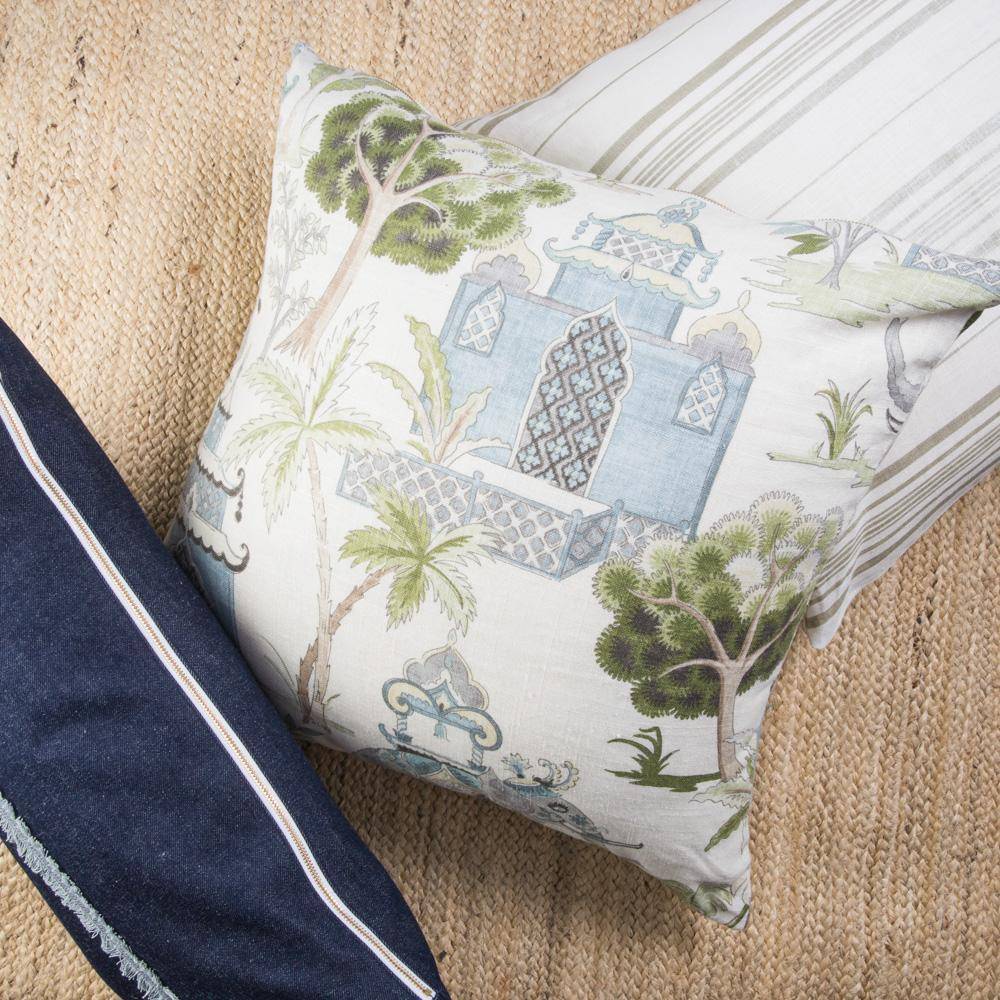 ---
Use Pinterest for Inspiration
We are constantly looking to Pinterest for inspiration - in fact, we even have a whole Pinterest board dedicated to green design inspiration. Sometimes all it takes is seeing a photo (maybe not even design related) to get your decorating mojo going. For example, when we were searching for our Rainsford Company signature hue, we landed on the photo below and knew instantly it was the one.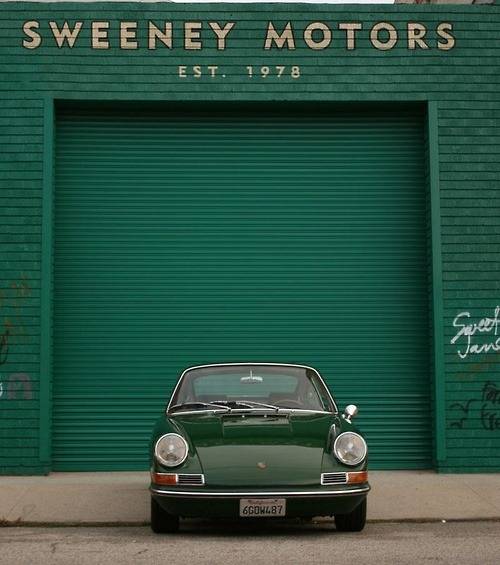 ---