A Guide to Gallery Walls
Posted on August 06 2018
When a gallery wall is done right, it is thoughtful, eclectic and offers an opportunity to showcase many different types of art (photography, kids art, paintings, posters, the list goes on). In this blog, we feature some of our favourite gallery walls and offer 5 tips for achieving a collected arrangement that will wow.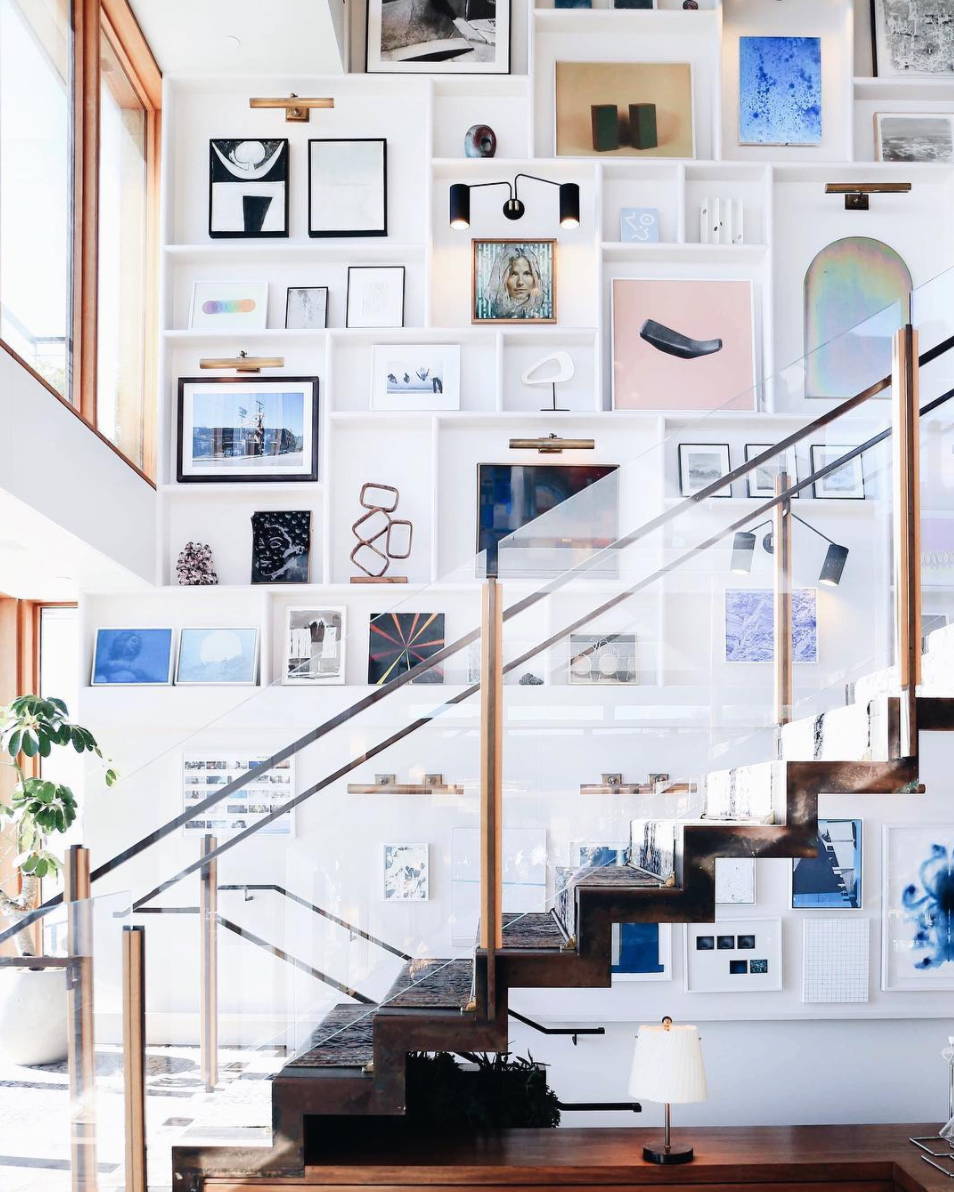 ---
1. Choose a Common Thread
As with anything in decorating, the easiest way to execute on your overall scheme is to choose a single item that will act as your jumping off point. The same goes for your gallery wall. Choose an "anchor piece" that has a colour scheme that you love and pull out some of the same colours in your other framed items. It's important to note that all of your items do not need to have all of the same colours throughout. We recommend using the 2/3rds rule so that your wall looks cohesive, but not too matchy-matchy. Translation: aim for 2/3rds of all items in your gallery wall have some similar aspect (i.e. colour within the art pieces, the frame colour, etc.).  
The photo below shows how gold is used as the common thread throughout the whole wall. Each piece does not have gold, but it abides by the 2/3rd rule. Love it!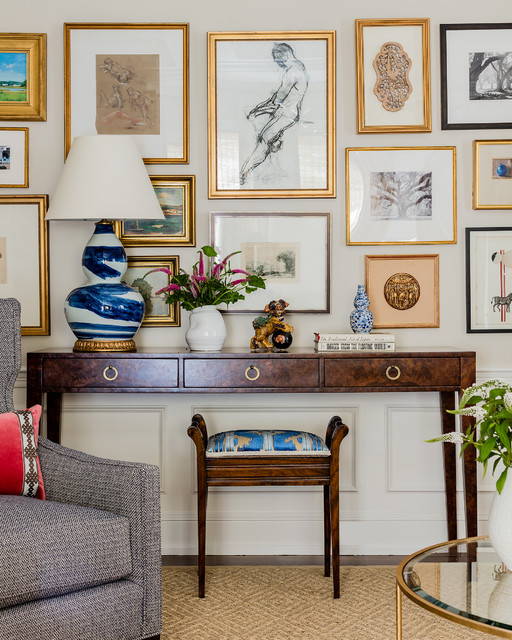 ---
---
---
Now we often employ the "eye it up" method when hanging artwork, but we recommend a more thoughtful approach when styling a gallery wall. Afterall, you don't want your 20 gallery wall holes to jump to 40 due to your whimsical approach! An easy and effective way to plan out your wall is to take the size of the wall you are using and mark it on the floor. From there, arrange your items on the floor as many times as you need to until you think it looks right. Once you've nailed it, take a photo and grab the hammer!  
Another method is to use painters tape and mark off the exact look placement of the frames on the wall - very effective!
---
Last but not least, be sure to mix things up! Use baskets, mementos and different types of artwork. You can always have some items with mats and some without – everything does not need to be exactly the same. We also recommend varying your frame position (include both landscape and portrait) to achieve an eclectic look.  
---
Top Picks for Creating a Gallery Wall